How high is the popularity of Suzy who is the synonym of "first love"? It's clear from the upward trend shown by KBS2 drama "Big".
On June 12th, 2012, according to the research of AGB Nielson, episode 3 of "Big" aired on June 11th, 2012, scored the national average rating of 8.4%, an increase of 1% from previous episode.
The momentum of "Big" even overwhelmed the champion MBC's "Lights and Shadows". Although "Lights and Shadows" rated 18.7% which still ranked it at top position, but the rating was a drop of 2.6% from previous episode.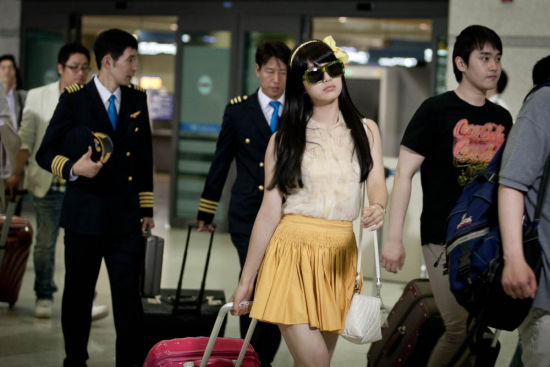 At the same time, SBS's "The Chaser" continued to maintain double-digit position with 10.6% rating.
In the episode 3 of "Big", Suzy debuted for the first time, and immediately attracted the attention of many male viewers. Suzy is playing the role of unruly girl Jang Mary who has a crush on Kang Kyung Joon (Shin Won Ho), and she changed from her previous innocent image to interpret a wilful girl. In the drama, sometimes she is cheerful, sometimes she rushes here and there in order to know the way to contact Kyung Joon, performed perfectly.
Will the appearance of Suzy continue to drive the increase of ratings for "Big", let's wait and see.