The hot on-screen couple Ariel Lin Yi Chen and Bo-Lin Chen were participating in CTI TV's SS Xiaoyan Night to promote the movie Love Sick (恋爱恐慌症). In the interview, Arie Lin was choking when talking about her love relationship, and Bo-Lin Chen revealed that the reason for him not to have girlfriend was because that for the past one year, he was in relationship with Ariel Lin.
When recording the program, it's also the time which the Ariel Lin broke up with boyfriend. When the host Zhang Xiao Yan (張小燕) asked about related question, she started to choke with sobs, letting Xiao Yan worried for her. But the partner Bo Lin Chen immediately consoled Ariel Lin with "breaking up is not a bad thing," and said that he would listen to her feelings on her side. The get along model seemingly liked Li Da Ren to Cheng You Qin, but Bo-Lin Chen explained that he has always been person like this.
After Chen Bo Lin broke up with Hong Kong supermodel Mandy, he has not heard of having new romance anymore. Zhang Xiao Yan cared about his relationship thing, Bolin Chen laughed and said, "This year I have been busy to be in love with Ariel Lin." It turned out that he filmed an idol drama In Time with You and a movie this year, and the actresses in leading role were both Ariel Lin, the wonderful answer made the audience laughed.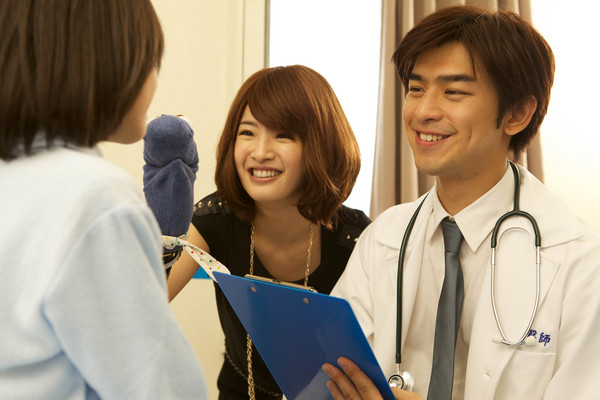 The new project by the two persons, Love Sick, describes the punk girl played by Ariel Lin accidentally falls in love with genius doctor played by Bo-Lin Chen. Currently both Bo-Lin Chen and Ariel Lin is single, and thus also let the viewers who are into the film looking forward to that in reality they will have some sort of development.
via ETtoday