Description of characters in Bountiful Blessings:
Huang Fu Xi (黄福喜) – played by Jessica Hsuan (宣萱)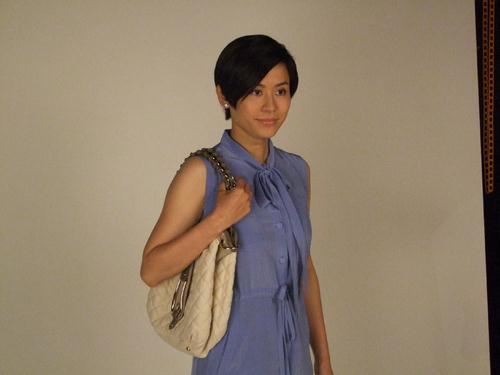 Is the boss of Bountiful Blessings restaurant. She has a characteristic of silly big sister, with traditional thinking, kind, caring, optimistic by nature, always think towards the good direction, believe that humanity is kind, and always like a mother, lecturing others as pedagogues. She is easy to accept the fate, does not matter about everything as long as it does not bring too much harm, lose out a little is not a problem for her. The most important thing is harmony. But when nothing seems to matter to her, what does very matter to her is her family. She is very concerned about her family, does not allow her familty to suffer. Good to family, and even better to her son. She can scarifies anything for her son. She does not have a good memory, and after giving birth to Yi Fei, her memory degrades even worse, and always forget something important.
She was originally in relationship with Tong Da Feng, but because she had one night stand with God of Kitchen Zhang Dan and pregnant, she had to request to split with Da Feng. Da Feng turns from love to hate. She feels sorry to Da Feng, so when Da Feng is bullying her, she endures silently. The only person who can stirs her emotionally is Xie Dong Hai, with Xie Dong Hai is a quarrelsome lover.
Liang Pin Hong (梁品红) – played by Ann Kok (郭舒贤)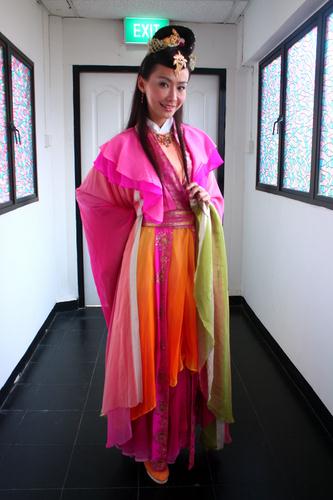 Glamorous appearance, small-minded, clear on love and late, must revenge any grudges, know how to use her advantages to achieve her aims. She likes to appear in red dress. Originally a poinsettia, a beautiful but poisonous flower. After practiced for a thousand years she can finally become god, but because of the Kitchen God's gossip, she was demoted to the mortal world. Fortunately, with Peony Fairy's help, she retains the power to see through people's heart, but every time after used up the magic, she need to absorb sun light to recover. After learning of relationship of Kitchen God and, she decides to retaliate, using Tong Da Feng toi implement her own revenge plan.
Tong Da Feng (童大丰) – played Thomas Ong (王沺裁)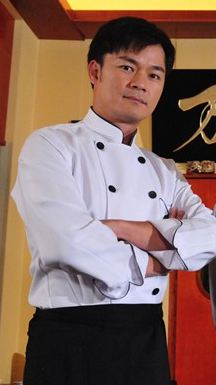 He was previously a chef, and later became president of Da Feng F&B group. Machismo, sensitive about losing face, looks rough, aggressive, and speak loudly, but actually is very gentle, easy to be moved, often shed tears because of inexplicable little things. Take money very seriously, haggle over every ounce, very stingy. He and Fu Xi had already discussed about marriage, but because of the Kitchen God, Fu Xi had to renege on the marriage. He thought Fu Xi married to Kitchen God for money, on the appearance he had hated Fu Xi, but in the heart he always care about Fu Xi. After been fixed by love magic by Liang Pin Hong, he hit Bountiful Blessings restaurant.
Xie Dong Hai (谢东海) – played by Tay Ping Hui (郑斌辉)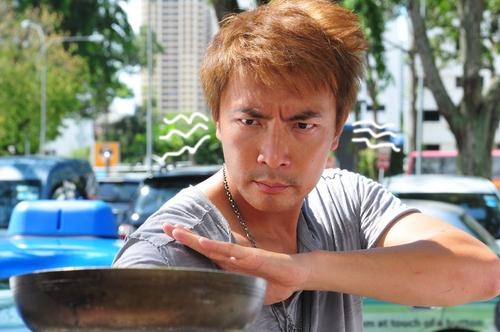 Old bully, later becomes chef of Bountiful Blessings restaurant, has good cooking skill, but is lazy, takes thing casually, and passes life without ambition. He is rascal, talks cheaply, always take advantage of others, even been scolded by others, he doesn't care. Is long time friend with Huang Er Hu, they always echo each other, causing others don't know whether to laugh or cry. Years ago he was a rising star of F&B industry, but was betrayed by good friend and girlfriend, coupled with lose of sense of taste, causing him to give up on himself, live unmeaningfully, and became a bully, did some sly acts. He most afraids of children by nature, but after together with son of Fu Xi, his alternative education received resonance from Fu Xi's son, and they build up relationship like father and son. After meeting Fu Xi, he is gradually attracted by the "silly" girl, want to become a better person for the girl.
Huang Fu Yuan (黄福圆) – played by Jeffrey Xu (徐鸣杰)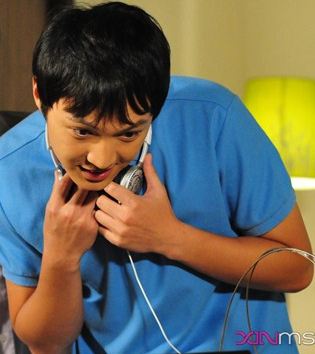 Younger brother of Fu Xi. Quiet, shy and introverted, passive character, a typical otaku. Know everything on online world, but an idiot in real life, cannot communicate naturally with other people, and sometimes cannot even express clearly, and at times stutter. He can only express himself complete through MSN or SMS. Because of low self-esteem, he dares not to communicate with others, so does not like to go out, does not like crowded places. Though has musical talent, but he cannot perform in front of people. As a result he can only put his works online through Internet, and unexpected becomes a famous online musician.
Huang Er Hu (黄二虎) – played by Zhu Hou Ren (朱厚任)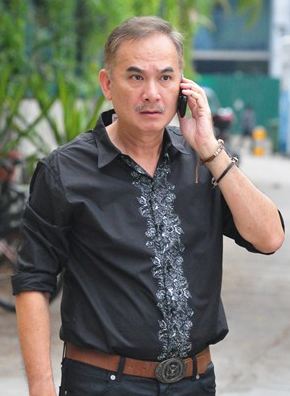 Father of Huang Fu Xi
Zhang Dan (张单) – played by Yao Wen Long (姚玟隆)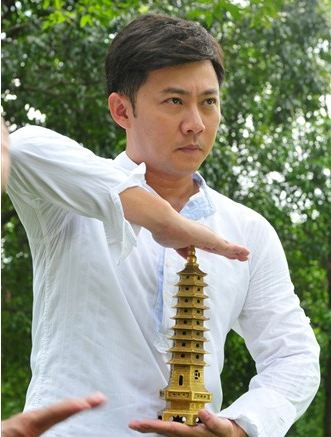 Kitchen God