The lead actors and lead actresses of Bountiful Blessings talked with XinMSN on their characters in the drama series, their experience when shooting the drama, their thoughts on other casts and etc. From the few interview videos available, there is sneak peek into the styling and imaging of various characters in the drama too in the videos, plus behind-the-scene video clips.

TVB actress Jessica Hsuan tells what she will do if she is a deity and guess who will she pick out of her 3 men in the show.

Tay Pinghui is a suave charmer no more! He spoke about his 'Ah Beng' role, Xie Donghai in the drama, as he makes you laugh with his hilarious 'beng-ness'!

Tong Da Feng (Thomas Ong) talks about who he wants to switch roles with in 'Bountiful Blessings' if there is a chance.

Ann Kok smurf out what she will do if she was a deity, and talks about how fun was it to play the scheming coquettish evil Yi Pinhong in the show.

Ya Hui talks about what magic she wants to do if she was a Deity and what is her signature dish.

Jeffrey Xu talked about his wishes if he is a deity.

Bountiful Blessings Press Conference Video on 23 August 2011.

Bountiful Blessings Press Conference Video on 23 August 2011.

Jessica Hsuan reveals she wants to buy a flat in Singapore in the interview.

Video clip of Bountiful Blessings casts introduction and press conference.

Tay Ping Hui interviewed Jessica Hsuan who said he is not normal. Jessica Hsuan also revealed that she will get fat whenever came to Singapore for filming as the food in Singapore is too delicious. It's her third time to shoot in Singapore.

Thomas Ong laughed at Jessica Hsuan's flabby arms. The video clip has reply from Jessica Hester Hsuan and Ann Kok who said Thomas Ong is fat instead. Thomas Ong, who has not acted in a comedy before, so he is eagerly to see the result. Asked if he has talent in comedy, he said he actually doesn't think he has, but producer said otherwise, and his acting getting smoother on filming progress.

Jessica Hsuan explains her role in Bountiful Blessings and clarifies her marriage plan. Video has view of her styling in the drama.

Ann Kok talked about her ancient costume in the Bountiful Blessings drama, which will appear in two episodes.

Tay Ping Hui discussed his role and his styling with video of him in ancient costume.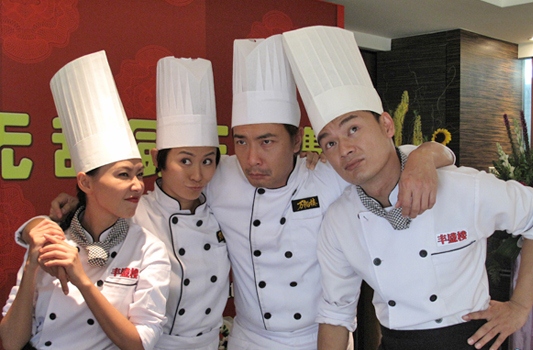 Cast of Bountiful Blessings Posed as Angry Birds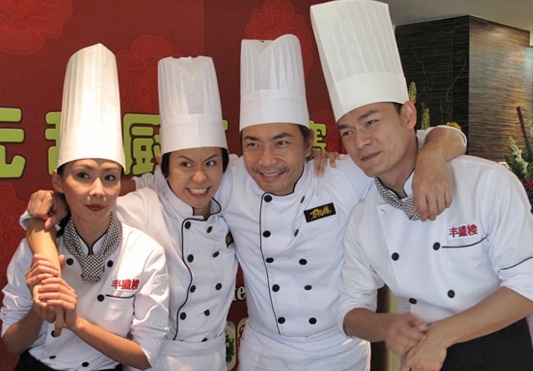 Lead cast of Bountiful Blessings behind the scene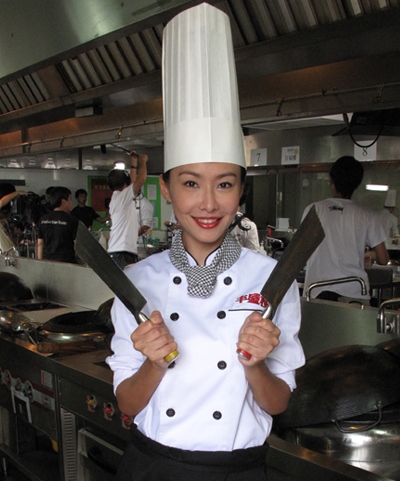 Ann Kok in Bountiful Blessings

Bountiful Blessings Mid-Autumn Festival Interstitial