The script for the last episode of KBS2 TV Monday and Tuesday drama series Brain, which is winning the praise as a well-made medical drama that wrote the new chapter in history, has been completed, a whole two weeks away from its grand finale.
A person related to Brain said, "Scriptwriter Yoon Kyung Ah finished the script for the 20th episode on around January 5th, 2012. On January 8th, 2012, the script has been handed out to the production crews and cast members. As there is a lot of interest in the final episode, a gag order is imposed in order not to leak the script."
An official from the Brain said, "Many of the casts and staff crews of Master of Study work on this drama, so the teamwork is good. The atmosphere where the joy is overflowing has a positive impact on the drama. Actually, the first plenary meeting of the Brain was as happy as the celebration party at the end of Master of Study. All the teams, except for the art team which changed to the team from the drama series White Tower, are from the teams on Master of Study, including producer, screenplay writer, lighting, prop set and technician. We forecast that audience ratings may surpass the 20% percent easily this time as well."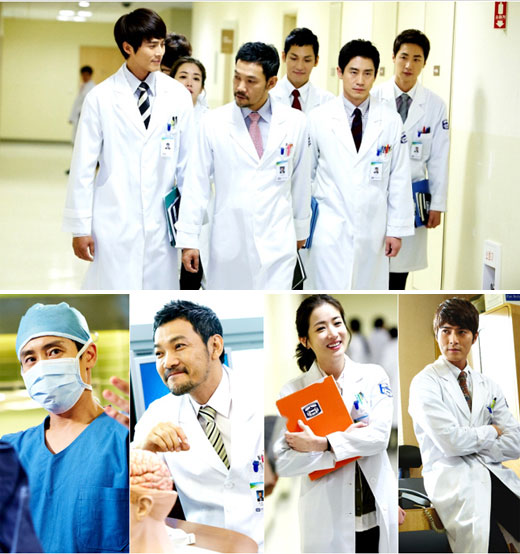 The rating of Master of Study started with a single digit ratings, but gradually climbed up to end with ratings that exceeded 20%.
Currently, the viewership ratings of Brain is approaching 18%, ranked top among the programs broadcast at the same time slot.
In the remaining four episodes, the troubled relationship between Professor Kim Sang Chul (played by Jung Jin Young) and his student Lee Kang Hoon (played by Shin Ha Kyun) is expected to be on the mend in reconciliation atmosphere. On the other hand, whom between Yoon Ji Hye (Choi Jung Woon) and Yoo Jin (Kim Soo Hyun) will Lee Kang Hoon chose in the three-party relationship is getting attention. In addition, the plots of secrecy between Lee Kang Hoon's father and Kim Sang Chul and struggle of Yoo Jin's daughter against the disease will heighten the interest of viewers to the end.
via Nate