A drama series which is like a watercolor painting met with audience on the TV screen. KBS 2TV's Love Rain which unveiled on March 26th, 2012 is full of poetic illusion just like its name. Comparing with love of current era which is wasting no time, the method of love in 1970s era which emphasis on consideration for the other party makes audience felt a wave of freshness.
Director Yoon Suk Ho who returns to producing drama series after 6 years uses vivid colors and film-like pictures to show the beauty of first love.
In the first episode, Seo In Ha (Jang Geun Suk) and Kim Yoon Hee (Yoona) encounter for the fist time in the campus in 1970s. The two persons who have fond feelings for each others share an umbrella in the rain, confirming the feelings in heart. But even more active courtship by friend of In Ha, Lee Dong Wook (Kim Si Hoo) makes In Ha and Yoon Hee get further away.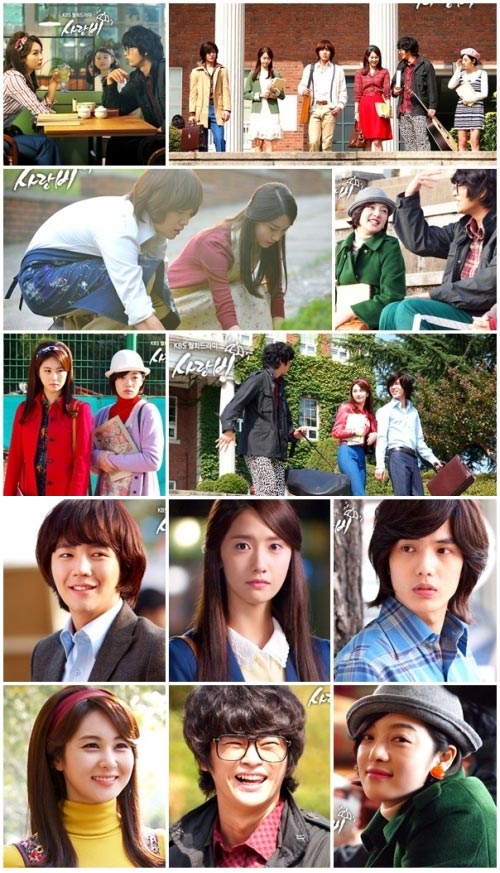 After watching the first episode, viewers expressed satisfaction after one another, "Watched the drama, my heart seems to fall with spring rain," "That kind of love slowly that takes care of each other is much better than those love that progresses rapidly" and so on. But there are also some viewers who expressed that the plot is somewhat old-fashioned, the story unfolds too slow and boring.
Whether the Love Rain can continue to touch the audience is one of the major focus in future.