The character descriptions for Can't Live with Losing (Can't Lose), together with name of actors and actresses who are playing the roles in the drama.
Lee Eun Jae by Choi Ji Woo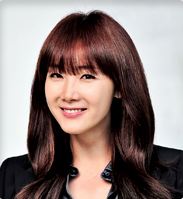 Who said I like a fat wallet? Can I just don't like an empty wallet which is being bad?
Living as a responsible, liberal lawyer, is Hyeong Woo's wife!
She majored in pre-law, believing that she could make good money in the law profession, so she took and passed the bar examination. Just like that, don't know what is social relationship. She only does interesting works, and as it's a job, it's better to make a lot of money. "Our agency is depending on who to run… Never know how to appreciate, why always says I am the selfish one?"
Official Transcript for the Character: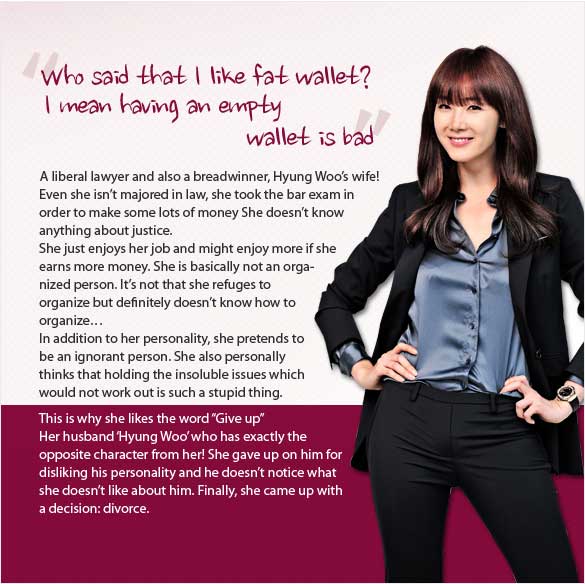 Yeon Hyung Woo / Yeon Cheong Woo by Yoon Sang Hyun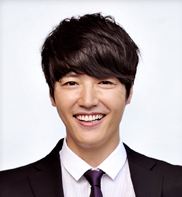 Marriage has a special ability to turn charm into a flaw.
A perfectionist lawyer who want the justice. Eun Jae's husband!
He passed the bar examination with an excellent academic record. After going to and graduating from postgraduate school, he worked briefly as prosecutor. Because of hating the power and authoritative nature of prosecutor, so he changed to work in a law firm, but he resigned after unable to protect his client. At this time, he met a woman, Lee Eun Jae. A very unique woman!
Official Transcript for the Character: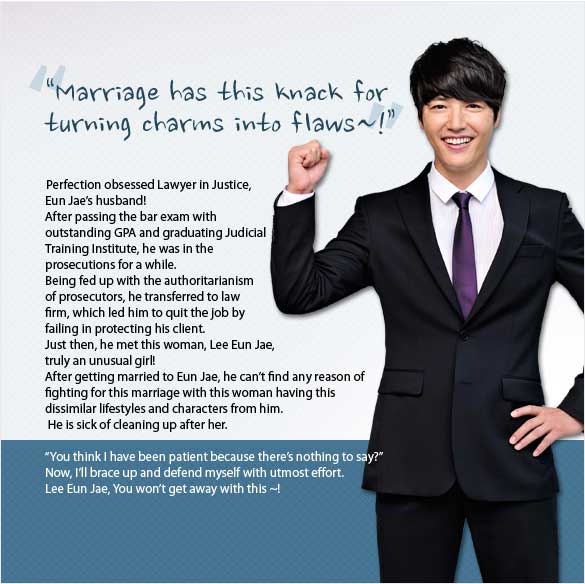 Go Gi Chan / Ko Ki-chan by Kim Jung Tae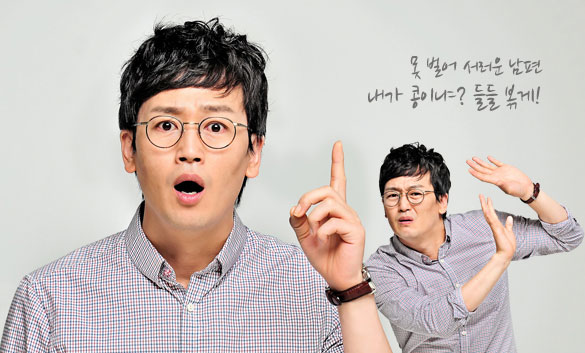 A husband who is sad because cannot earn money. "Am I a nut? Let you fire and fire again!"
Hyeong Woo's university mate, always fails in bar examination.
When he goes out , he is cheerful in front of Hyeong Woo who is success in career, but once turning to his back alone, he drinks wine to reduce his worry on his shameful heart. He gives up on passing the legal examination after his wife Yeong Joo is pregnant before they even married. In order to feed the family, he starts to work, but the industry does not suit him, nor he has the ability. He finally makes do with a job, without feeling sorry over his lack of ability, but still end his career last year.
Kim Young-joo / Kim Yeon Joo by Jo Mi Ryung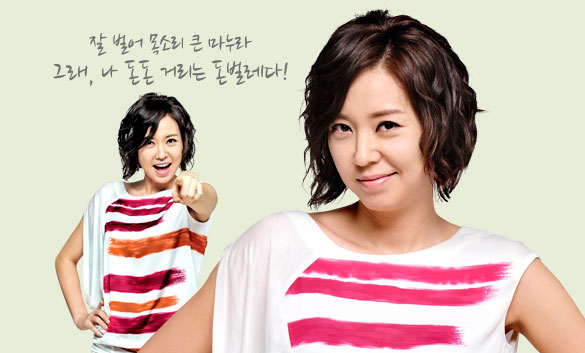 Wife who knows how to make money and thus has the deciding power, yes, I am a money loving ghost who just knows about money!
Wife of Gi Chan.
Used to be a typical dual-career housewife with double income, but now is the master of the family. With natural hardworking altitude, she run a joint Korean restaurant near the "Hope". The two rabbits of family and work does not bite her hand. She is extremely hot tempered, once she is furious, does not care or regard about anything, but inside her heart she pays much importance to feeling.
Cho Jeong-goo / Jo Jung-koo by Sung Dong-il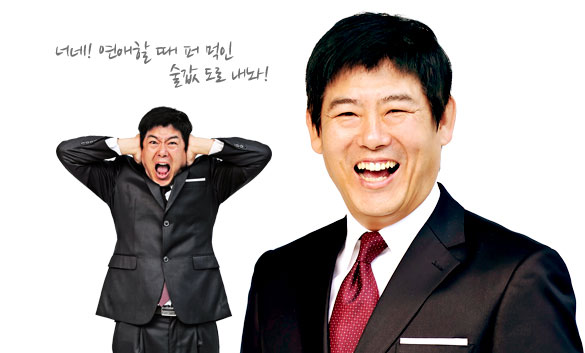 "Give me back the money I treated you for beer when you're in love!"
A domestic relations judge who is impulsive.
A senior to Hyung-woo and Eun-jae, they appear before him for the trial. He tries every method to avoid as he doesn't want to handle their divorce case, but he can't avoid it, and has to accept it unwillingly eventually. An impulsive person who utters foul language when angry, but he politely handle the cases in the court.
Yoo Jeong-nan by Park Won Sook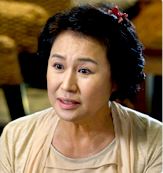 Meddlesome aunt.
As long as she is present, no matter how dark a place will become lighten.
Although her ​​daughter Eun Jae severs the relationship because of her past, but she still secretly go to see Eun Jae. Now is running and begging everywhere for businessman herself. The homeowner of the house she rented always want to chase her out. But the homeowner is actually her relatives?
Hong Geum-ji / Chong Geum Ji by Kim Ja Ok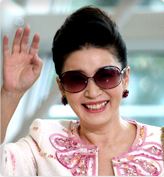 A rich woman who owns several buildings in Seoul. Regret because of not being well educated, always mentions about upbringing and education.
Although she disdains her daughter-in-law, but she never says anything. And the daughter-in-law is not to be trifled too. Lately, she is troubled by the businessman who rents the house she just bought. My house and I decide how should I rent it, but she dares to say she will never move out!