Korean actors Choi Ji Woo and Yoon Sang Hyun have belatedly shown the power as "Hallyu stars."
The Can't Live with Losing (Can't Lose) that co-starred by Choi Ji Woo and Yoon Sang Hyun has recently confirmed the export of broadcasting rights to 15 Asian countries, and is receiving very high attention in overseas market. Comparing with the average ratings that stayed at the range of 7 to 8% that ranked last among all show at the same time slot during its airing that ended on October 20th, 2011, the result is quantum-leap.
The reason for complete defeat in the ratings competition of TV series, but good copyright sales is the presence of actor and actress in leading role, Yoon Sang Hyun and Choi Ji Woo. This is the common conclusion of personnels related to broadcasting industry. A person related to the TV station said, "The copyright is sold to 15 Asian countries including China and Japan. Choi Ji Woo who has firm position in Japan and Yoon Sang Hyun who is famous in Asia region, is playing a positive effect in selling the broadcasting rights.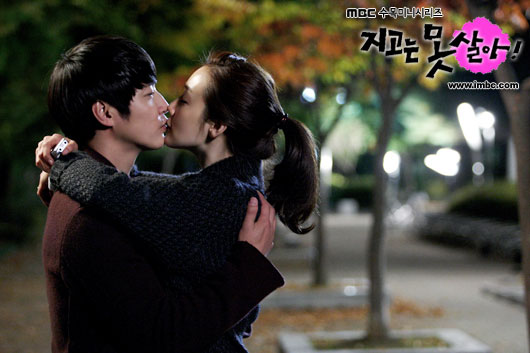 It's reported that the selling price of Can't Live with Losing is even higher the average selling price of previous MBC's TV series. Until now, the highest price for exported MBC's TV series is about 100 million Korean Won (about USD $89,400) per episode of "Jumong" and "Queen Seondeok."
For this the agency of Yoon Sang Hyun said, "It's inconvenient to reveal the exact price, but it's sold for a relatively high price. Not only in Asia, Europe has also expressed the interest in buying the copyright, and currently in consultation. And, the actors are also happy that the sales managed to redeem the low ratings."
via joinmsn.com