"To the intense concern of viewers, we are very grateful."
The actors and actresses of KBS 2TV Monday and Tuesday drama series Brain, Shin Ha Kyun, Jung Jin Young, Jo Dong Hyuk, and Choi Jung Won expressed their thankful to the warm response by the viewers after the debut of the drama.
After the premiere of Brain, the drama is receiving enthusiastic echoes from viewers. Accordingly, the shooting venue has filled with even more harmonious atmosphere than normal.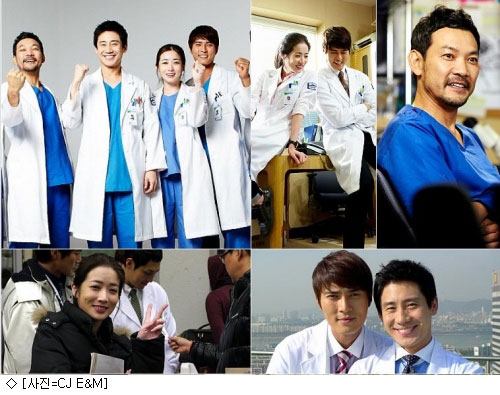 Shin Ha Kyun said, "Thanks to everybody who care about Brain warmly. Felt very practical Working together with excellent actors and staff crews." Shin Ha Kyun is putting all his efforts into playing the character of Lee Kang Hoon. Viewers expressed that, "really is well deserved reputation." The acting of Shin Ha Kyun is receiving enthusiastic cheers.
Jung Jin Young is also acting in Brain and received the attention of viewers. Jung Jin Young said, "It's different from movie because drama requires continuous play, so the representativity and tension of character is necessary. Had been working hard in order to portray the image of Kim Sang Chu in episode 1 and 2."