The only beneficiary of Can't Live with Losing (Can't Lose) drama is Choi Ji Woo.
MBC's Wednesday and Thursday drama Can't Live with Losing ended with the rating of 7.5 (based on AGB Nielson Media Research) on October 20th, 2011. Debuted with the rating of 6.5% in late August, Can't Live with Losing had constantly gained only a single-digit rating, and eventually concluded at the bottom in terms of rank of ratings of the same time slot. On the day, SBS's eep Rooted Tree rating was 18.6% while KBS2's Glory Jane rating is 13.6%.
Although failed in drama ratings, but the lead actress Choi Ji Woo showed her extraordinary talent. Previously she had always played the innocent and beautiful characters, therefore her competent acting at the drama is attracting people's attention. Choi Ji-woo played the role of a married wife, who is a 30 plus years old able lawyer, but who can't take care of the house in the drama. The image self destructive acting skill such as eating while talking has left deep impression on people.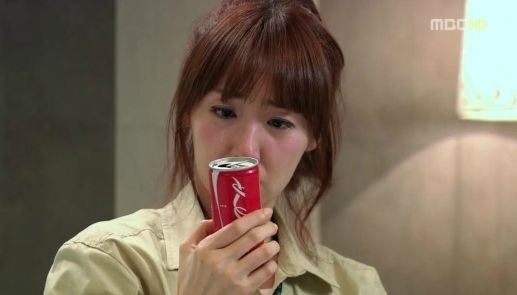 The fashion in the drama has also became a hot topic. Taking care of casual and elegant at the same time, the fashion is very popular among professional women of over 30 years old, including the bags, necklaces and other jewelries. After the drama was aired, there were articles that captured the scenes and analyzed the style of clothing.
The successor of Can't Live with Losing, Me Too, Flower, will start airing from Novemeber 2nd.
via joinsmsn.com