In a scene of Can't Lose (Can't Live with Losing), Choi Ji Woo was lying face down on the massage bed, exposing her beautiful back of the body which is delicate, smooth and fair, with her attractive breast shown faintly.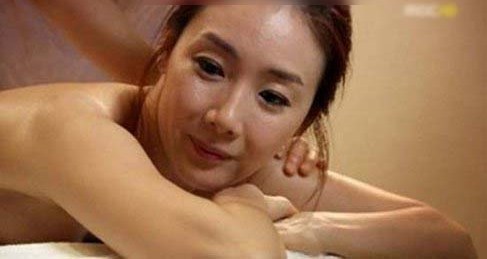 In the drama, Eun Jae's grandmother said: "Your figure is better than your face." The words caused Eun Jae to unhappy, "You're praising me or deriding me?" The scene depicts a not very harmonious relationship between grandmother and daughter.
In addition, viewers of Can't Lose have been praising the acting skill of Choi Ji Woo. In the Can't Live with Losing drama, Jiwoo is discarding her past image which is soft, innocent, delicate and of material of perfect wife, and projects a forceful, fierce, shrewish, bold and courageous image.
The audiences posted message such as "the comedic coupon acting skill is good," "don't give up the expectation of Yoon Sang Hyun and Choi Ji Woo," "too much fun, I will continue to watch," "too funny, can't stop laughing while watching," "Choi Ji Woo's acting is funny," "beautiful skin" and etc.
via TVDaily and Osen