Anything Choi Ji Woo wear can be branded clothes, and even a random picture from the scene of the drama can turn into a poster looks like a pictorial shoot.
In the MBC's Wednesday and Thursday drama Can't Lose, Choi Ji Woo brighten up the dark night, showing her distinctive glowing aura, becoming a topic of discussion.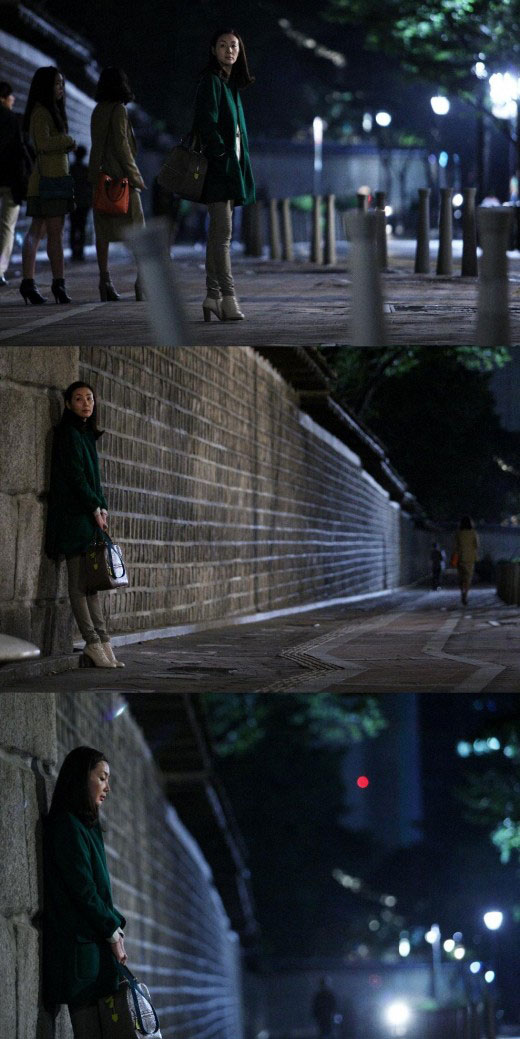 Especially the shooting was done at the access road of Deoksugung which famous for its characteristics, confirming his especially prominent sense of presence.
During filming, the green coat wore by Choi Ji-woo is now very popular, is in short supply. The audience have been giving high marks for her and production team, and also the fashion and acting skills.
The ratings of the drama inside the country is not too high, but again discovered that the potential of Choi Ji-woo which can sell to whole of Asia.
In addition, the "Can't Live with Losing" will end after airing its 18th episode on October 20th, 2011.
via Nate