The drama actress Choi Ji-woo expressed her three months of happiness on the ending celebration feast for Can't Live with Losing on the evening of October 20th, 2011.
On the celebration party held on Yoi Island at the day, Choi Ji Woo expression was constantly bright. She had worked overtime for filming up until the day before, but she did not have any sign of tiredness, the bright radiant look of her attracted people's attention. And she felt pride in receiving praise for not been a stereotype theme.
Choi Ji-woo shared her feelings on the TV series, "Filmed happily, very meaningful, and the process of filming the romantic comedy is really very interesting."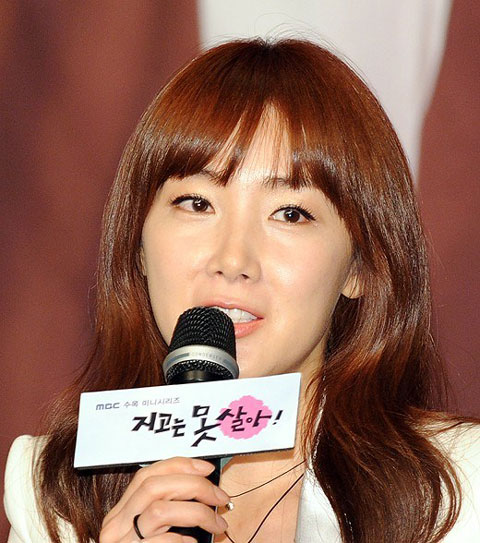 Choi Ji-woo said, "When shooting Can't Live with Losing, I didn't even have time for a breather. It's a drama with more share of filming for me, very hard physically, but as gotten the 'very good' encouragement from the audience, so it can smoothly proceed until today."
She added: "Always felt very warm during the shooting process, the ratings is a little unfortunate, but it does not fall into stereotypes, and it's a warm story, left behind thankfulness. Eun Jae is really a cute character, she looks like get along well with me." Expressing her satisfaction.
Choi Ji Woo played the role of Lee Eun Jae, a smart and strong lawyer who looks like hateful but is very fragile and has deep wounds. The image of Eun Jae which portrayed by Choi Ji Woo does not appear to make people hate.
As for Eun Jae is really beautiful, Choi Ji-woo said, "Is beauty the most important?" She naughtily left the words and then left.
After Can't Lose, MBC will broadcast "Me Too, Flower" from November 2, 2011.
via TVReport