In a scene in Can't Live with Losing (Can't Lose), Choi Ji Woo was holding the neck of Ha Suk-jin and told him that if he dares to say it out then he will be dead.
The scene was after Eun Jae (played by Choi Ji Woo) got to know the cause of pain suffered by Hyung Woo (played by Yoon Sang Hyun), she secretly requested her brother (played by Ha Suk Jin) to accompany Hyung Woo to play basketball every week, and wanted her brother to keep the secret.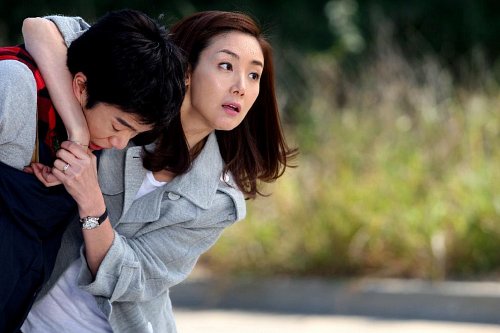 The scene has left deep impression to viewers. Viewers left comments such as "The queen of romantic love drama showed unprecedented cuteness aspect," and etc.