Actress Choi Jung Won was taking self-portrait on the set, "let everyone in a beautiful love this winter!"
Actress Choi Jung Won is attracting attention after starring in Brain. On December 14th, 2011, Choi Jung Won posted on her me2day with comment, "Written 'Lee Kang Hoon,' reading 'love.' The brain of Ji Hye falling into love is amazing and beautiful, right? I also know for the first time that human brain, human heart, and so on, are such an amazing things. Everybody be in beautiful romance this winter." And she attached a photo.
The photo was taken in the hospital where Choi Jung Won was filming Brain, and she was wearing a white robe and showed bright smile.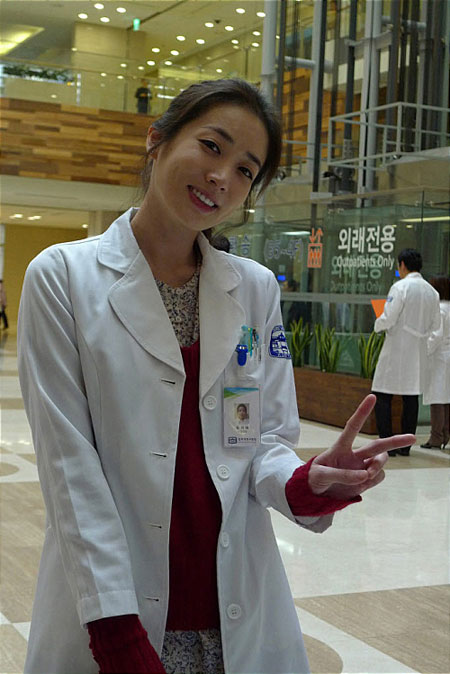 Even during the particularly difficult shooting, Choi Jung Won tries to pass on the news from the set to fans whenever free. The intention to communicate with the fans has received endless praise.
Netizens posted a number of views related to this, "Facial and heart are very beautiful," "Photos posted by Choi Jung Won recently look very interesting," "Brain is really good show."
Meanwhile, the bright, healthy and seriously study image of Choi Jung Won in KBS's Brain is just like what she said, "I am female doctor Yoon Ji Hye, I will make every effort to act seriously."