The opponent play scene with Choi Si Won and U-Know Jung Yun Ho as the main actors in the South Korea KBS's Monday and Tuesday drama series Poseidon has been revealed. In the fighting action scene, Si Won and Yun Ho have demonstrated the ultra-fast and perfect action movements.
Both of them who acts as commando of Coast Guard special task force, is using quick action and impressive acting to portrays the new generation of maritime police image.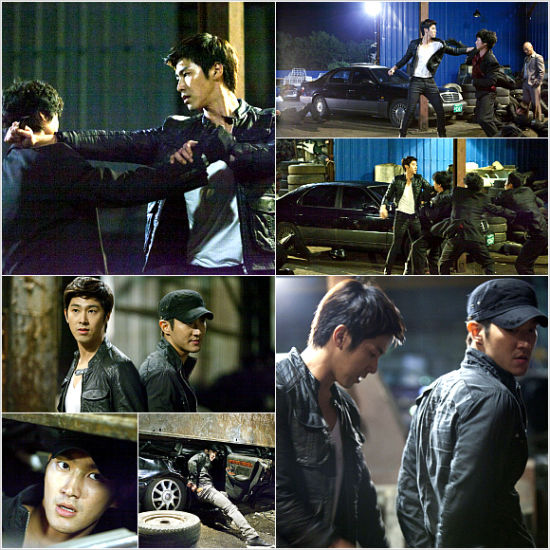 The recent shooting venue at Goyang of Gyeonggi-do, Choi Si Won and Jung Yung Ho performed perfectly shaped characters with action such as jumped over car quicky, kicked with full force and a series of impulsive actions. Also due to shooting was done in junkyard, there is more dangerous items such as broken glass and etc., so is more prone to accidents. However, despite the risk, they were not fear of the danger and dedicated to the filming, devoted to the acting career.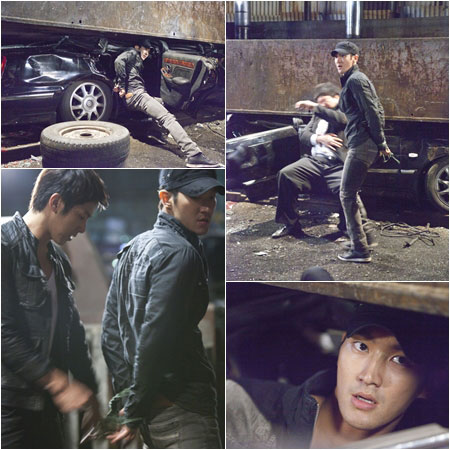 It is reported that NCIS which held the top ratings in the United States has also been higly popular in Korea. Poseidon which is adapted from NCIS is hence received lots of attentions from fans, especially when it's directed by "All In" director Yoo Chul Yong, and written by Iris scriptwriter Jo Gyu Won.