The Poseidon drama recently made public a sexy half-naked of popular Super Junior boy band idol, Choi Si Won. The handsome Choi Si Won is showing off of his well-built muscles, which become the focus of attention of many fans.
Poseidon which starts broadcast from September 19th, 2011, will show a scene of which Choi Si Won dressed in comfortable and casual slack appearance in the state of just after waking up in the second episode. Choi Si Won who is half naked and shows off his abdominal muscle is tempting the heart of fans.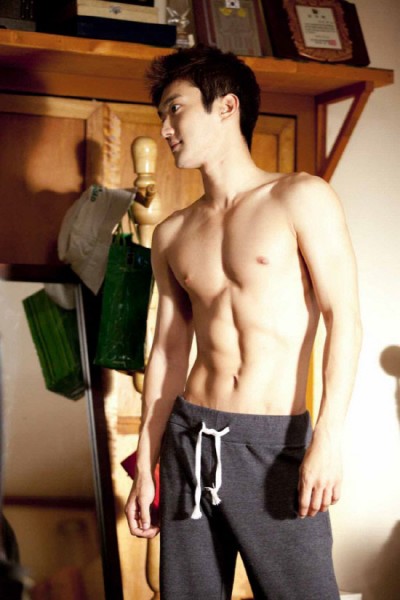 Choi Si Won plays an outstanding maritime police of Coast Guard special attack team. In order to portray the tough coast guard image, Choi Si Won has been training for more than 2 hours a day in order to create a perfect body shape. The perfect combination of smooth yet intense action scene and gentle yet delicate emotional scene of Choi Si Won has made the drama even more watchable.