Super Junior member Choi Si Won left a message with a phoot on his personal Twitter account on the morning of September 16th, 2011 that revealed he is missing other Super Junior band members.
The message read, "I am filming (Poseidon) in Seodaemun's Seoul Red Cross Hospital. At the prop, I saw a name which I am missing."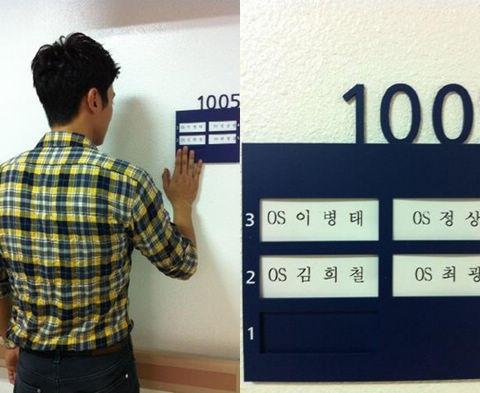 The photo shows that Choi Si Won is looking at the list of patients in front of the ward which has the name of Kim Hee Chul (김희철, the second name), and expressed his thought of love.
via Chosun