Super Junior's Choi Si Won, who is acting the character of Kim Sun Woo in Poseidon, is been praised by other actors and actresses on the cast, including Lee Si Young, Lee Sung Jae ,Jung Woon Taek and Gil Young Woo, during the Poseidon production press conference on September 15th, 2011.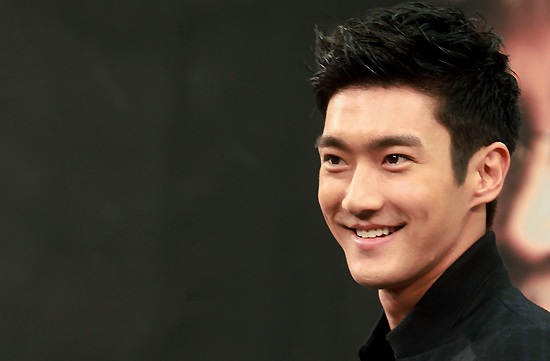 Choi Si Won is known more famously as a singer, where he is belonged to member of Super Junior. As a result, he has the idol tag follows him into the drama. However, Siwon is proved to be the opposite of stereotype for idol that made advancement into the acting industry without any real talent or experience.
Siwon's partner in the drama, Lee Si Young stated, "In all honesty, I was worried at first since Siwon is a very popular idol singer that he wouldn't talk to me and make the shoot more difficult, and make it hard to be friends. But on the first day of the shooting, Siwon surprised me by approaching me first, saying, 'Let's be good friends'."
Han Jung Soo, who plays the role of sergeant Oh Min Hyuk, stated, "Siwon shows respect for his seniors and works very well. There's people that don't want to talk to you simple because they're idols, but Siwon is the type of person that will take the first step to approache you to start the conversation," which reveals Siwon's friendly personality.
Gil Yong Woo, also said that, "Siwon constantly asks about everything and anything on the set, so there is no way I wouldn't like him. I can even say he's lovely."
On receiving praise from his fellow casts on the drama, Siwon stated, "I was very nervous because the cast was full of very talented seniors, but they help me a lot and give me a lot of guidance and advice, and as such my nervousness has been transformed into a newfound excitement of what's to come. We are filming with great teamwork and I'd like to consider Poseidon as a new challenge in my life."
via Nate