The lively photo of Lee Shi Young and Jessica Jung revealed.
The production company of KBS2 Wednesday and Thursday drama Wild Romance published through official blog the behind the scene photo from the set.
In the published photo, Eun Jae (Lee Si Young) and Jong Hee (Jessica) who are of rival relationship in the drama were posing a lovely gesture together on the balcony.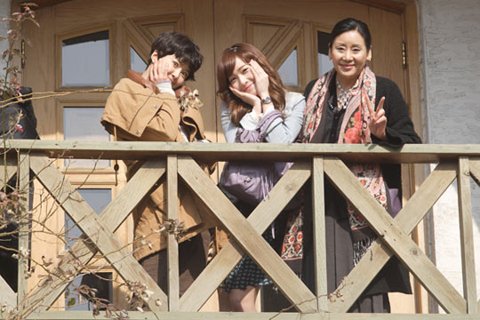 Supporting actress Hong Yeo Jin also posed a V sign, conveying the congenial atmosphere of the shooting scene.