The passionate and deep kiss between Daniel Choi and Ock Joo Hyun in the SBS Friday drama "The Musical" will definitely increase the heartbeat rate. Ock Joo Hyun, who successfully presents her singing skill and femme fatale as character of Bae Kang Hee, is having an exceptional kiss scene with Daniel Choi.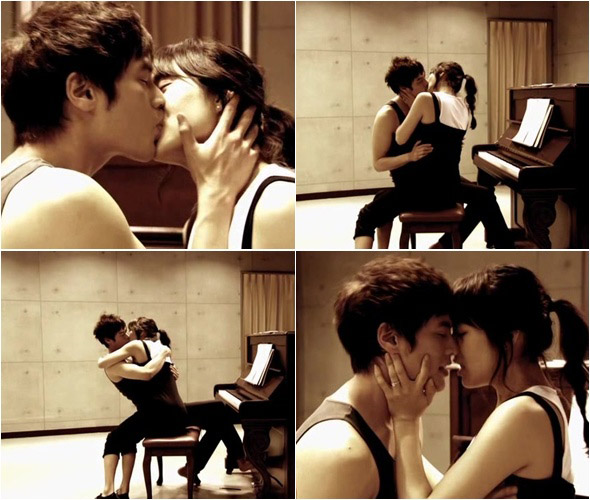 In episode 3 of The Musical, Bae Kang Hee is remembering her previous joyful and happy time with Hong Jae Yi (played by Daniel Choi), and the kiss scene between the two appeared within the scene. The kiss scene is one of the important plot to reveal the past relationship between the two characters.
During filming, the director gave them the task which is to express the passion for musical and the extreme love for each other. In order to create beautiful scene and to play the love line lively, Daniel Choi and Ock Joo Hyun kiss for shooting until the lips blistering, and to the point of exhaustion.
The kiss scene is so intimate that made the staff crews held their breath. In order to get a better scene, the scene was re-shot several times, and eventually managed to produce a kiss scene which exceed restricted limit to show in TV. After editing, an unconventional kiss on piano scene is born, although no longer has restricted scene, but enough to make anybody who watches increase heartbeat rate.
In the drama, Bae Kang Hee is increasing remembering the past when she is looking at Hong Jae Yi who is showing feeling for Go Eun Bi, but no longer looking at her.
Watch the Daniel Choi and Ock Joo Hyun "On Piano" kiss scene video: