DBSK (TVXQ)'s Yunho, who supposed to be the lead actor for KBS's drama series Poseidon, has completed his special appearance as agent of Coast Guard Special Tactical Force unit Kang Eun Chul. He is forced to leave the country (and hence off screen) to save his fellow officer Sun Woo (played by Choi Si Won). Yunho has appeared in the first 4 episodes of Poseidon, with the last appearance on the 4th episode aired on September 27th, 2011.
Though officially he was considered as cameo in the show, but there are huge amount of scenes that Yunho involved in within the four episodes. The most likely explanation is that the production team is recycling the footage that was been done by Yunho before he dropped off from the drama.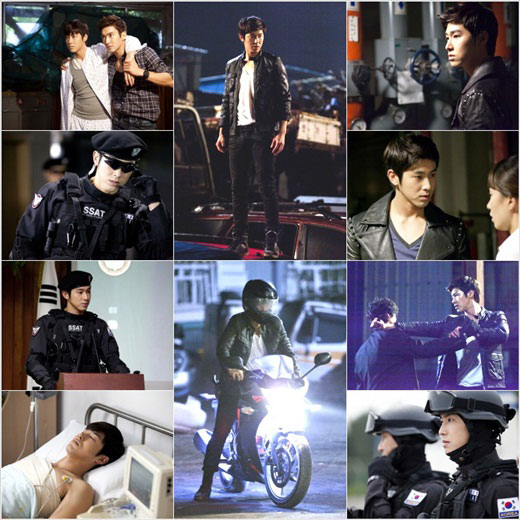 Poseidon is the first comeback drama by Yunho in 2 years after MBC's "Heading to the Ground" in 2009, coupled with the fact that he is a singer and member of one of the top band in the world, TVXQ, hence his appearance in Poseidon has been highly anticipated. In addition, his fellow TVXQ member Changmin had made his acting debut through "Paradise Ranch."
The acting of Yunho is Poseidon has received enthusiastic responses and positive reviews through his brilliant visual and action scenes in the TV series. So it's a pity that Yunho is leaving the drama at this stage, and viewers have gave comments such as "we plead for increase of Jung Yunho's scenes," "we want to hear more about Jung Yunho, who provided the twist in the drama," and etc.
The sudden exit of Yunho from the drama have left many questions unanswered and have gotten viewers wondering if he'll come back to the drama. Director and crews of the drama set have hinted at a possible comeback of Yunho's character to re-appear in later part of the drama. PD KIm Seungmo hinted that the producer has set aside some room for the reappearance possibility, but nothing has confirmed yet.
via Newsen