SBS's Deep Rooted Tree (Tree with Deep Roots) ended its run with own highest ratings record for the grand final episode of 25.4%, in addition to the top ranking among dramas aired on the same time.
According to AGB Nielson Media Research data released on December 23rd, 2011, the final episode 24 of Deep Rooted Tree broadcast on December 22nd, 2011 rated 25.4%. The rating is 4% more than the rating of previous episode at 21.4%. Deep Rooted Tree managed to exceed 25% ratings mark at final episode, showing the popularity of this drama.
The final episode showed the twists and turns of the ending plot, where King Sejong successfully published the Hunminjeongeum. So Yi who was hit by poisoned arrow of Gae Pa-Yi felt that she is almost dieing, and ripped a piece of her cloth to record the Hangul. In order to stop Gae Pa Yi, Kang Chae Yoon and Moo Hyool were killed. The sacrifice of these people allowed the publication of Hunminjeongeum, and Deep Rooted Tree closed its curtain.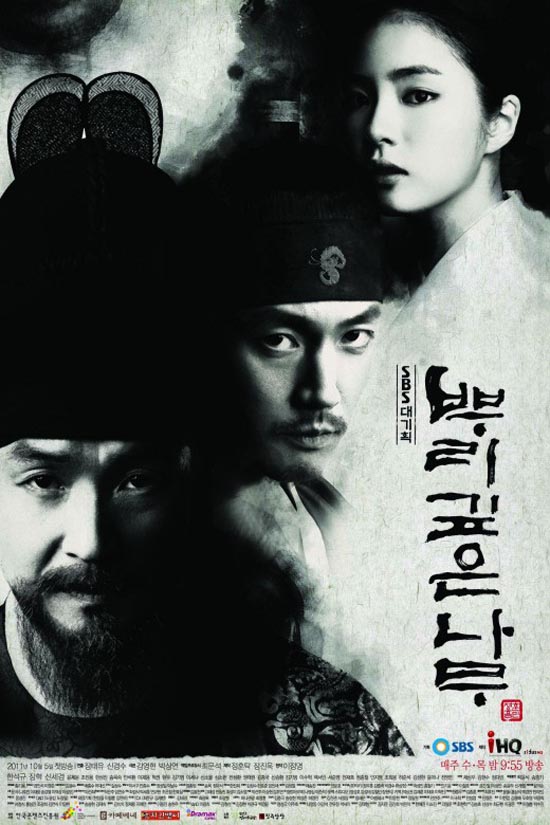 After Deep Rooted Tree, it will succeed by Take Care of Us, Captain starring Ji Jin Hee.