The premiere of SBS's Deep Rooted Tree (aka Tree with Deep Roots) with the first episode aired on October 5, 2011 have won rave reviews and critical acclaims on its gorgeous cinematic screen, fresh historical drama roles and speedy plot, and as such has garnered all the attention of viewers.
The first episode of Deep Rooted Tree depicts the reason of royal security servant Kang Jae Yoon (played by Jang Hyuk) is having a grudge against Lee Do Sejong (played by Song Joong-ki and Han Suk-Kyu), and distress of Lee Do who received oppression from his father King Taejong, which led to involvement in the death of Jae Yoon's father.
Viewers have praised the realistic acting skills of various actors and actresses in the TV series which have given power to the roles and portrayed the images of ancient characters perfectly.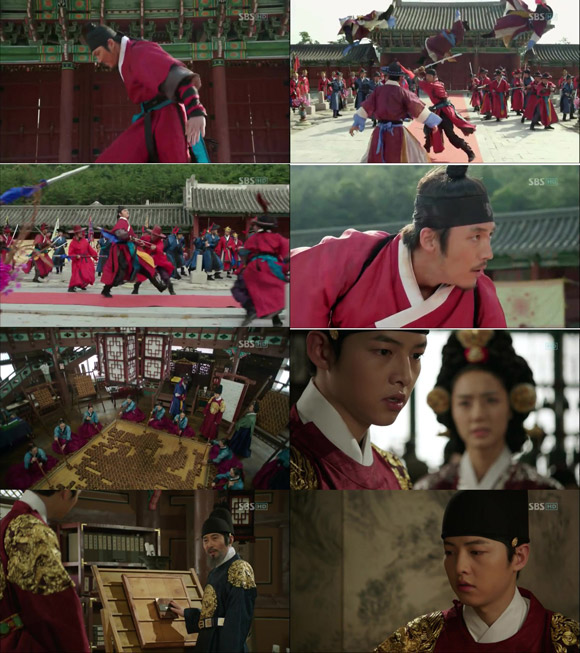 The story plot of the drama also have created suspense and deep feeling that allows viewers as if entering into the play. The plot of mutual relationship between palace and story of servants let audience cannot help but to look after the rich stories to come.
In addition, the prelude caught the sight of viewers immediately, with the scene of Jae Yoon planning to assassinate King Sejong luxuriously displayed after CGI processing, which was just right. The production crew said that the shooting of prelude alone took four days, that explains the efforts put into filming the drama.
Viewers and netizens who watched the premier left the comments such as "Waiting for the hidden story on creation of Hangul," "finally a long unseen historical drama," "looking forward to tomorrow," "the ending is so good," and other positive reviews on Deep Rooted Tree.