New KBS 2TV drama Monday and Tuesday drama Dream high 2 achieved the rating of 10.5% on January 30th, 2012.
According to AGB Nielson Media Research company data on January 31st, 2012, the rating for 1st episode of Dream High 2 broadcast on January 30th, 2012 is 10.5%.
The rating is a slight increase from the premiere rating of preceding drama, Brain, which rated 8.6% at that time, deepening audience expectations towards the rise of ratings in future.
The TV series Dream High 2 tells the dream chasing story of a group of youths who love music and dance passionately. In the episode 1, 2AM's Jinwoon, Kang Sora, T-ara's Jiyeon, JB, Park Jin Young and others display a gorgeous acting.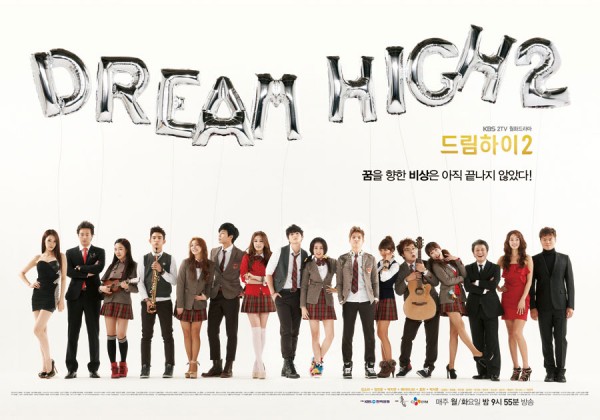 The MBC's Lights and Shadows and SBS's Salaryman broadcast at the same time on the day rated 16.3% and 13.7% respectively.
via Joynews24