The rating for second episode of KBS 2TV drama Dream High 2 declined slightly.
On February 1st, 2012, the data of AGB Nielson Media Research shows that the rating for Dream High 2 episode 2 broadcast on January 31st, 2012 as 9.8%.
This is a drop of 0.7% when comparing with 10.5% of first episode, and in stark contrast with MBC's Lights and Shadows and SBS's Salaryman Cho Han Ji that broadcast at the same time, where both dramas have their ratings increased.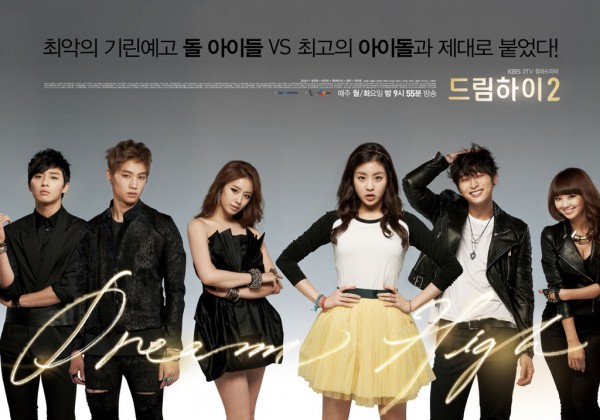 On that very day, Lights and Shadows ranked top with 17.7% rating, while Salaryman ranked second with 15.1% rating.
Second episode of Dream High 2 is depicting the scene of singers who belong to company that produces idol singers are entering the school. The gorgeous watching focuses are attracting attention, but there is still no sign that audience is hooked to the drama.
The related official confidently said, "If saying that episode 1 and 2 show their own characteristics and distinct features of the drama, then the watching focus of unique performance and battle starting from episode 3 will have even more sense of tension."