Actor Ji Hyun Woo and Yoo In Na who are staging sweet romance in tvN drama series "Queen In-Hyun's Man" have the matching index for The Eight Characters of Birth Time that as high as 93%.
The information was posted recently on the Internet. The content mentioned about the two persons 'love to date at library and quiet places,' 'the man is very attractive, will have the best personality for the girl, 'matching index that makes dating pleasant' and more, becoming the focus of attention. Particularly, it's amazing that the content is very similar with the roles and plot of the drama.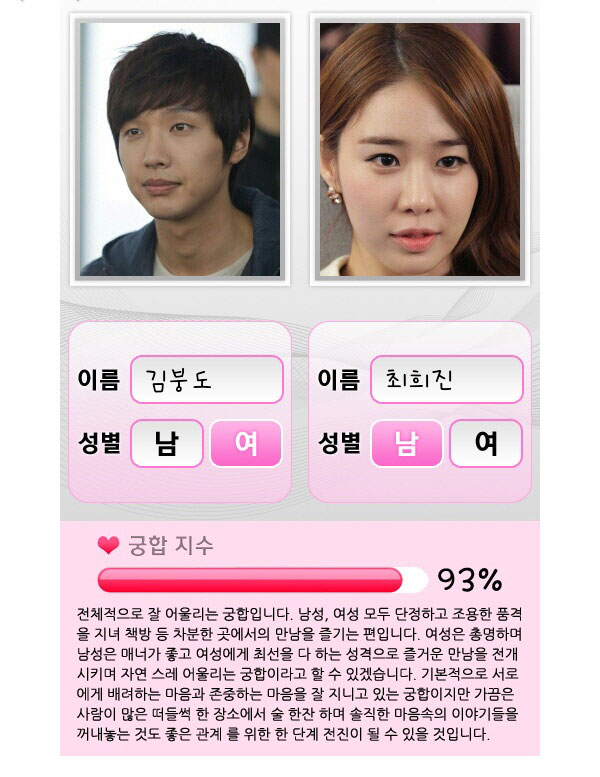 Besides, "Queen In-Hyun's Man" tells the romance that spans across time and space between scholar Kim Bung Do (Ji Hyun Woo) who time traveling from Joseon Dynasty 300 years ago and actress Choi Hee Jin who is acting in 2012 TV series "New Jang Hee Bin" in the role of Queen In-Hyun.
via TVDaily