The "athlete couple" Choi Si Son and Lee See Young were captured as having a "hibiscus" (mugunghwa) date.
In the Poseidon episode 9 aired on October 17th, 2011, Choi Si Won (played Kim Sun Woo) and Lee Si Young (played Lee Soo Yoon) were enjoying and playing "hibiscus" with children in the shelter for North Korean defectors.
The "hibiscus date" photos released by the producer let people thinks about the fall fashion, attracting people's attention.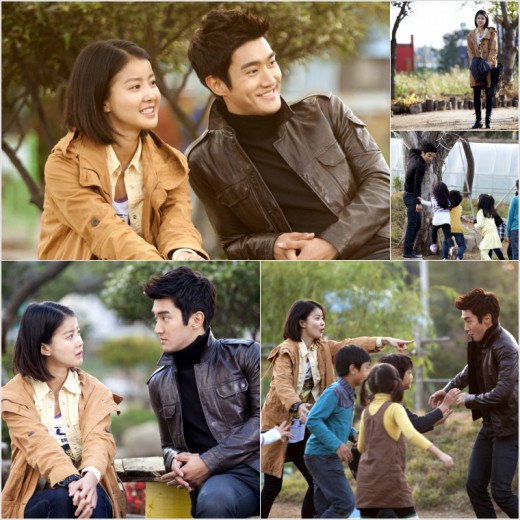 Choi Siwon was wearing a black turtleneck with a dark brown leather jacket, demonstrating the essence of man's fall fashion. While Lee See Young was wearing a generously sized jumper and a little black skinny pants, another essence of chic fall fashion.
The "hibiscus date" scene was filming with 20 children in the Incheon shelter for North Korean defectors. They finished shooting the film smoothly and in heighten atmosphere because Choi Siwon and Lee See Young love children.
A production company Annex Telecom said, "You can take pictures of Choi Si Won and Lee Si Young from any angles yet able to get a photo as if it's for magazine pictorial shot because they are so handsome and pretty. Please look forward to their love story."
Source: TV Report