The lead actress of Korea tvN drama "Queen In-Hyun's Man", Yoo In Na, shows off the reversal charm which is in stark contract with innocent look.
In the 1st episode of "Queen In-Hyun's Man" that premiered on April 19th, 2012, Yoo In Na rushes to the venue for the drama casting audition, and didn't wear the audition's clothing due to time constraint. She simply finds a room to change, but unexpectedly the curtain in front of her is suddenly pulled up, and her curvy perfect body is shown in full view.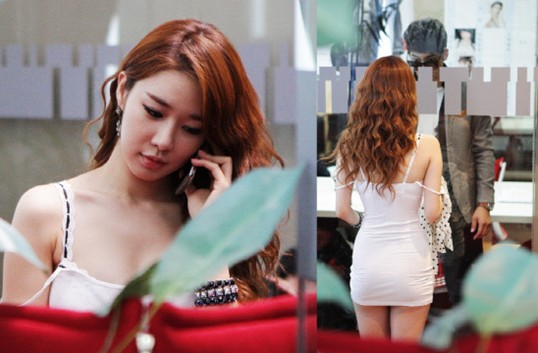 Yoo In Na, who is playing the role of female actress Choi Hee Jin who becomes popular after debuting 7 years and lives as an unknown, will continue to showcase her perfect body curve in future plot by wearing various miniskirt and sexy dress.