Lee Si Young is showing her snow white skin.
On January 11th, 2012, KBS2 drama series Wild Romance is making public the still images for the bath scene of two actresses Lee Si Young and Hwang Sun Hee.
Bodyguard Lee Si Young who was a judo player, and Dong Soo's wife Hwang Sun Hee, are traveling to Japan together with Lee Dong Wook and Oh Man Suk, staging the hot spring bath scene.
In the photos published, Eun Jae (Lee Si Young) and Soo Young (Hwang Sun Hee) are bathing in the hot spring. Hwang Sun Hee who reveals the perfect collarbone curve and snow white skin is attracting attention, and the healthy and fair complexion skin of Lee Si Young is also attracting attention. Within the steam, the discontent towards each other fills the air, arousing curiosity.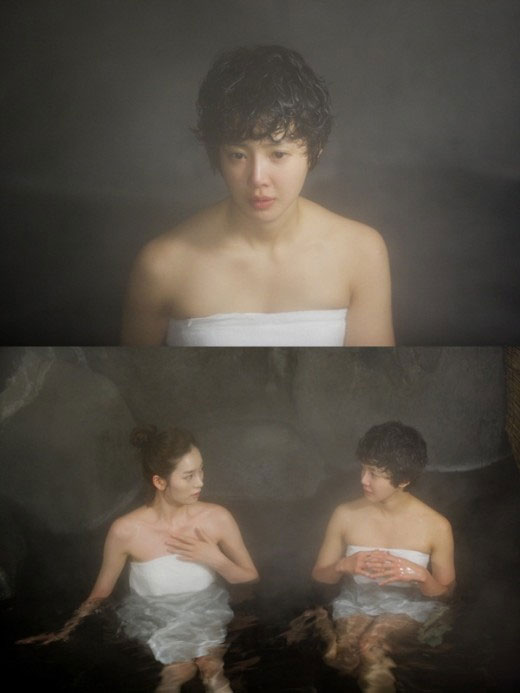 The sauna bath scene of Lee Si Young and Hwang Sun Hee is broadcast on the January 11th and 12th of 2012.
via TVReport