Your Rating
"Falling Star" (별이진다네) is a song by Travel Sketch and is subsequently recorded by Sung Si Kyung, a K-pop ballad singer, as the second track in his remake album "The Blue Night of Jeju Island" released on May 20, 2004. The song title has also been translated as "Stars Are Falling Down."
The song of Falling Star had been featured in 2007's Korean drama "New Heart," and recently in 2011's Korean drama Can't Live with Losing, where Hyung Woo (played by Yoon Sang Hyun) sang the "Falling Star" song over the phone to Eun Jae (played by Choi Ji Woo).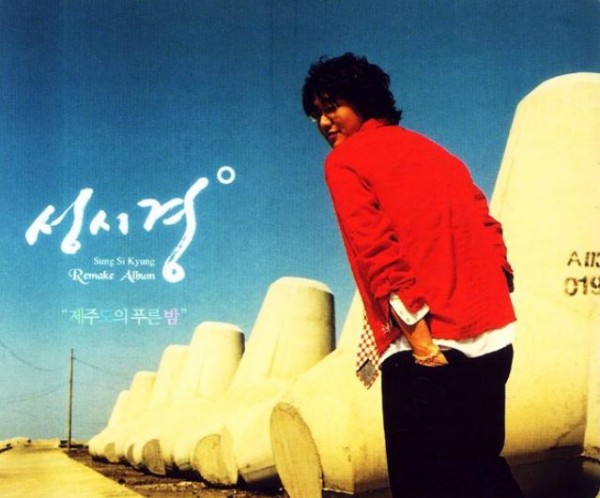 Video clip from OBS Culturewars featuring live stage performance of Korean ballad group "Journey Sketch" singing their hit number "Falling Star".
The version of Falling Star sang by Sung Si Kyung recorded in his The Blue Night of Jeju Island album is available at YouTube.
Falling Star (별이진다네) Lyric with Romanization Pronunciation
어제는 별이 졌다네 나의 가슴이 무너졌네
별은 그저 별일뿐이야 모두들 내게 말하지만
오늘도 별이 진다네 아름다운 나의 별 하나
별이 지면 하늘도 슬퍼 이렇게 비만 내리는 거야
나의가슴 속에 젖어오는 그대 그리움만이
이밤도 저 비되어 나를 또 울리고
아름다웠던 우리 옛일을 생각해보면
나의 애타는 사랑 돌아올것 같은데
나의 꿈은 사라져가고 슬픔만이 깊어가는데
나의 별은 사라지고 어둠만이 짙어가는데
나의가슴 속에 젖어오는 그대 그리움만이
이밤도 저 비되어 나를 또 울리고
아름다웠던 우리 옛일을 생각해보면
나의 애타는 사랑 돌아올것 같은데
나의 꿈은 사라져가고 슬픔만이 깊어가는데
나의 별은 사라지고 어둠만이 짙어가는데
Falling Star (별이진다네) Lyric English Translation
Yesterday, when the stars faded, my heart sank and wavered
But between the stars there was still one that told me everything
Today, my star disappeared, my one beautiful star
I'll be sad if my star is still gone tomorrow, like the rain, I'll wash away my fault
Inside my heart, there's a longing for you
Once again tonight in this rain, I'll be crying
Thinking about our beautiful past
My beloved love, i want you to return
My dream disappeared, I want this sad felling to leave
My star disappeared, I want this heavy darkness to leave
Inside my heart, there's a longing for you
Once again tonight in this rain, I'll be crying
Thinking about our beautiful past
My beloved love, i want you to return
My dream disappeared, I want this sad felling to leave
My star disappeared, I want this heavy darkness to leave