Audiences and viewers had flocked to the shooting site of MBC's Wednesday and Thursday drama Can't Live with Losing.
With just Choi Ji Woo and Yoon Sang Hyun, the filming already got into trouble for a time as there is already a lot of fans inside and outside of the country. But now there are three parties involved, after the inclusion of the special appearance of Uhm Ki Joon, fans had swarmed the filming venue, increased the difficulty of field management.
On the day, at the Banpo area of Han River, the filming scene was about Choi Ji Woo, Uhm Ki Joon and Yoon Sang Hyun have a bicycle dating at the riverside of Han River. The Han River Park which originally quiet was now filled with cheers of fans who came to watch the filming.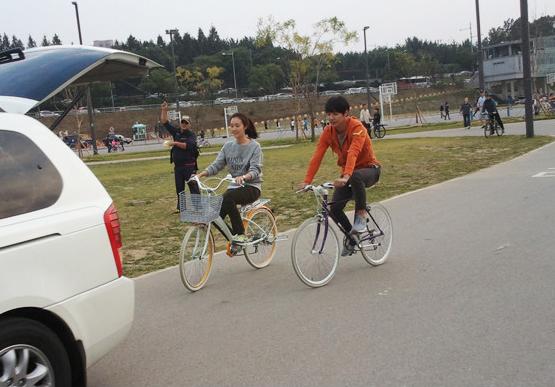 On the day of shooting, the floating island on Han River that became the focus of Seoul city mayor election days ago will also been shown as background of the scene.
via bizplace.ko.kr