The second OST (original soundtrack) for KBS Drama cable TV series Glowing She (My Shining Girl) is released on February 29th, 2012.
The Glowing She OST part 2 contains 2 tracks. The second track has the song title of Faraway, sang by K2 Kim Seong Myun (김성면).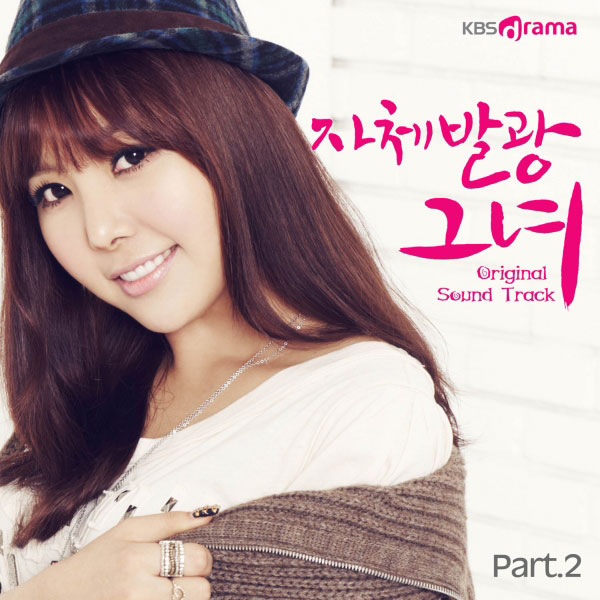 Glowing She (자체발광 그녀) OST Part 2 Track List
Glowing (자체발광) – Raina
Faraway – K2
Listen to Faraway at YouTube.
Faraway Lyric
So faraway 돌이킬 수 없나봐
어떤 의미라 해도 넌 또 그렇게
So faraway 내 마음과 달라서
네게 기억되길 바라는 건 욕심일테지
* So faraway
Still We are so Faraway
두 팔을 뻗어서 너의 곁으로
So Faraway You're So Faraway
너 그렇게 가지마
다시 돌아와야 해
So faraway
몇 걸음만 뒤로 와
널 잡을 수 있는 거리 만큼
다가와야 해
* Repeat
이게 모두 끝이라
말해도 난 믿지 않을래
단 하루도 단 한번도
I'll Never Let U go~
* Repeat
Faraway Lyric Romanization
So faraway do-rigil su eomnnabwah
eotteon- yimira haedo neon tto keureohke
So faraway nae ma-eumkwah tallaseo
ne-ge giyeokdwehgil baraneun geon yokshimil-teji
* So faraway
Still We are so Faraway
du pa-reul ppeodeoseo neoye gyeoteuro
So Faraway You're So Faraway
neo keureohke kajima
tashi do-rawahya hae
So faraway
myeoch keo-reumman dwiiro wah
neol jabeul su i-nneun geori mankeum
da-gawahya hae
* Repeat
ike modu kkeuchira
marhaedo nan midji anheu-llae
dan harudo dan hanbeondo
I'll Never Let U go~
* Repeat