Synopsis Summary for Episode 1 of Fashion King
Young Gul watched the new product launch event of a famous company, he immediately drew the design of clothing for the season, and rushed to manufacturing urgently to release the product to market for sales.
Ga Young is accepted for admission by a famous overseas design school, but the president is unwilling to let her studies abroad.
The daughter of president organizes a party in the store, accidentally causes the fire. Ga Young who stays in the store is thus adversely affected. The penniless Ga Young is ousted by the president.
Ga Young comes to the shop of Young Gul based on a recruitment ads. Ga Young does not agree with the behavior of Young Gul who copies that branded design, and they part on bad terms.
Young Gal sees the full name of Ga Young by chance, and he remembers bygones that happened long in the past.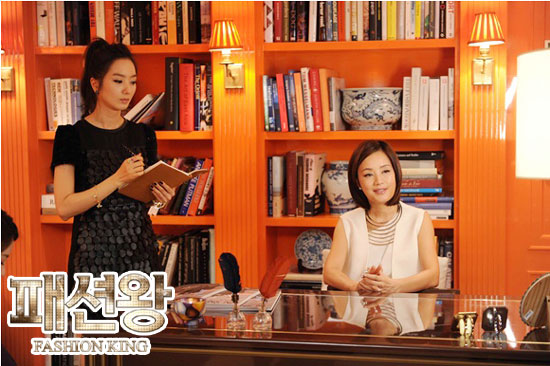 Fashion King Episode 1 Preview Video