Synopsis Summary for Episode 13 of Fashion King
Jae Hyuk wants to acquire all the shares belong to President Jo. President Jo requests to let Jung Ah to work at Jae Hyuk's company. Then, Jae Hyuk acquires the shares of Young Gul.
Jae Hyuk's company is about to hold selection of designers, Ga Young is tempting after knowing it.
Jae Hyuk cummons Ga Young to his personal lounge, and Ga Young finally learns that Young Gul sold the brand to Jae Hyuk. She is startled.
Young Gul makes an arrangement to meet Ga Young, but Ga Young says that she couldn't attend due to other commitment.
Ga Young is absent-minded during the dinner, she leaves half way to to to find Young Gul.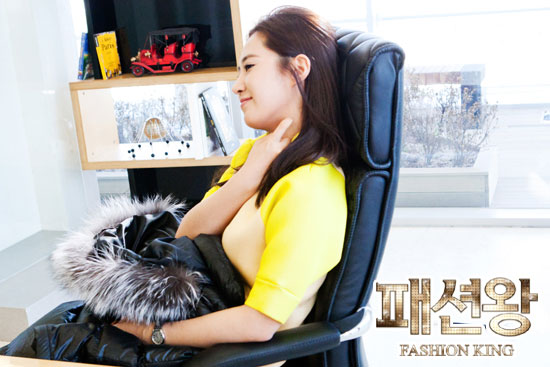 Fashion King Episode 13 Preview Video