Synopsis Summary for Episode 14 of Fashion King
Young Gul sets up a new brand of GG, and organizes the first fashion show of the brand with the help of Anna. Jae Hyuk and Ga Young are surprise to see that Young Gul and Anna are together, and go to drinking at the pub to forget about it.
Young Gul turns into the neighbor of Jae Hyuk, and he encounters Jae Hyuk and Ga Young who go to work together.
Jae Hyuk asks Anna why she wants to help Young Gul, he forces Anna to resign.
Young Gul and Ga Young temporarily hide the pain they suffered, and dedicate to the work.
Jae Hyuk invites Ga Young to dine at home, but unexpectedly Young Gul and Anna make a surprise visit.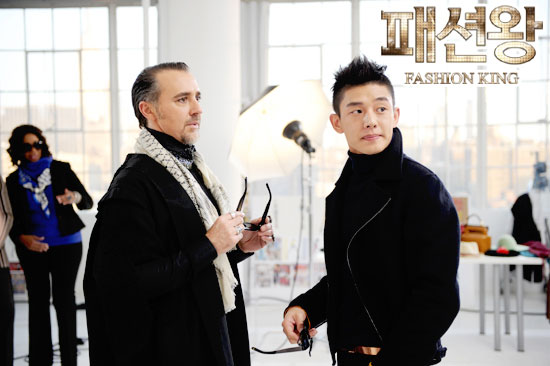 Fashion King Episode 14 Preview Video