Girls Generation member Yuri has successfully declares her transformation as actress. Even in today where a lot of idol singers crossover to become actors, Yuri is able to satisfy the nitpick appetite of the public with her outstanding vitality.
Yuri was born Kwon Yu Ri, and she is officially challenging her adult acting in the home theater. In SBS drama Fashion King, she plays the role of Choi Anna who looks perfect and brilliant, but actually suffering a lot of hardship in her life. She is co-starring together with Yoo Ah In, Shin Se Kyung, Lee Je Hoon and others.
Although Yuri used to appear in KBS2 daily sitcom Unstoppable Marriage and movie Attack on the Pin-Up Boys, but it's her first time to appear in a film as lead actress. Although she does not have rich acting experience, but she has perfectly interpreted the kiss scene with Lee Je Hoon, and the emotional scene that required even greater concentration.
Fashion King's director Lee Myung Hoo said recently on the set, "Really like the acting of yuri," showering the praise on her acting generously.
He praised, "In the beginning, there was a lot of demands on Yuri in terms of acting. There were a lot of re-shots because of less than satisfactory acting. But with the progress of the plot, the performance of Yuri is getting better. When pointing out her weaknesses in acting, she will remember heartily and show improvement in actng. Yuri is an emotional person, and can always ready to perform. She seems like have successfully changed into an actress."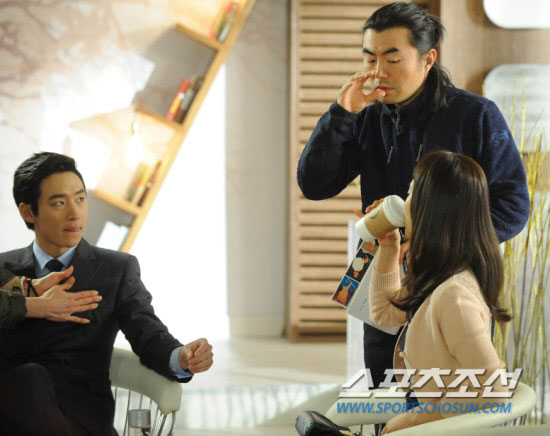 Although the path of Yuri in acting is just starting, but she can perform successfully on the home theater without much controversy. This is due to the mature structure of her management agency SM Entertainment. The singers belong to SM Entertainment receive acting lessons since trainee period, and experiencing painstaking training. Yuri has also gone through such process.
An official of management agency said, "The determination and passion of Yuri wanting to become an actress is great. On the set, she adheres to guidance of director and senior actors, and strives to make their experience hers."
On the other hand, from episode 7 of Fashion King broadcasting on April 9th, 2012, the lead characters will have new entanglement, and their fates are having new turning point.
via Chosun