"The person who killed Young Gul (Yoo Ah In) is not Ga Young (Shin Se Kyung)."
Shin Se Kyung who is playing the role of Lee Ga Young in "Fashion King" was surprised.
In the final episode of SBS Monday and Tuesday drama "Fashion King" broadcast on May 22nd, 2012, the lead male character Kang Young Gul was shot to death by a stranger, stunned the viewers.
Ga Young who is talking to Young Gul said with a smile in the end, "I miss you too," this scene led to all kinds of speculation by viewers.
After the end of the drama, viewers and netizens showed a great deal of doubt to the above scene, and even speculated that it's Ga Young who employed killer to kill Young Gul.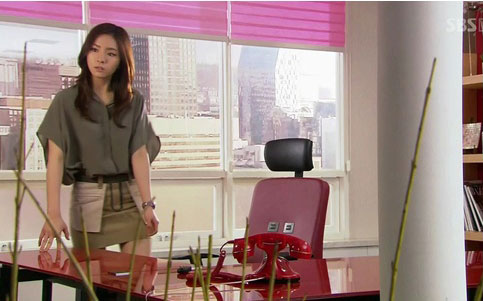 After Shin Se Kyung who was participating in the celebration party knew about it, she was very surprised. She said that the script only wrote that Young Gul come to an bad end when in conversation with Ga Young, and Ga Young say lovingly "I miss you too" without knowing that Young Gul has died.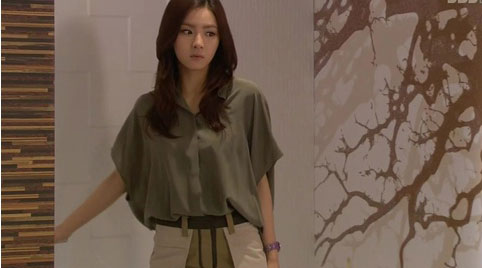 A person related to Shin Se Kyung said, "We were also shocked when knowing about this in the beginning, and did not expect that the death of Young Gul would led to this controversy. According to the script, the person who employed killer to assassin Young Gul is not Ga Young. The reason that it caused such a heated debate was likely due to playwright intended to guide to audience to do all kinds of speculation."
via Nate