SBS drama series "Fashion King" has a surprise tragic ending with the assassination of Yoo Ah In, and triggers the audience speculation on the perpetrator of the assassination.
In the final episode, Yoo Ah In fled to New York and lives an extravagant life after transferring the shares of YGM to Lee Je Hoon, and ultimately was assassinated, yet the identity of murderer is unknown. In this regard, viewers widely discusses about it, with each sticks to their own views.
Most people speculates that Jung Jae Hyuk (Lee Je Hoon) or his father is the murderer. Because Jae Hyuk's father had suggested that in order to have Ga Young (Shin Se Kyung), his son needed to eliminate Young Gul. In addition, Jae Hyuk stole the letters written by Young Gul (Yoo Ah In) to Ga Young, and is full of resentment towards Young Gul. It's highly probably that Jae Hyuk killed Young Gul in order to grab the beloved Ga Young and recover his trampled self-esteem.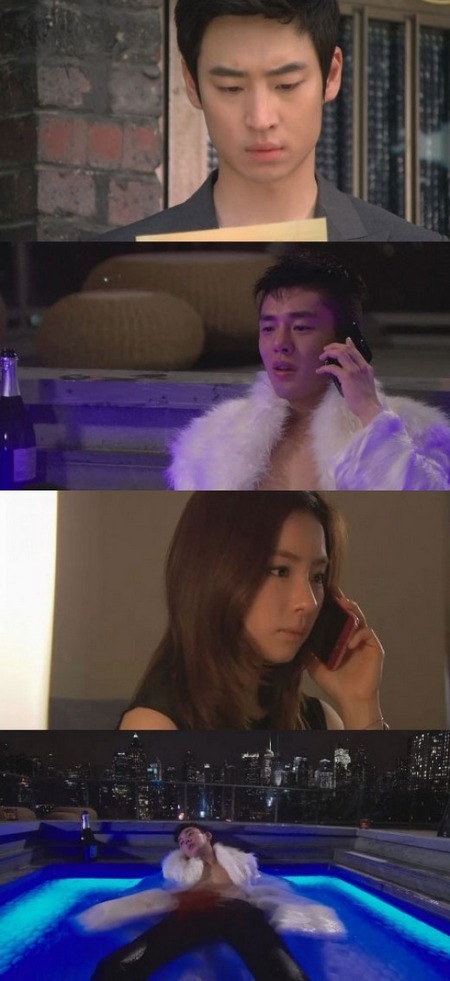 There are also many people who thinks that the murderer who killed Young Gul is Ga Young. Firstly, the home of Young Gul is known only by two persons, Ga Young and Young Gul, and Jae Hyuk is not aware of it as the letter of Young Gul to Ga Young did not indicate the sender's address or reference to any relevant content. In addition, Young Gul was shot during a call with Ga Young, and the response of Ga Young aroused suspicion. Viewers believe that it's impossible for Ga Young not to hear the gunshot, and Ga Young who heard the gunshot does not show frightened or worried reaction, and only blandly replied the words of Young Gul before death, "I also miss you," making viewers suspicious that Ga Young has known that Young Gul was killed during the conversation.
It is learned that viewers are very dissatisfied with tragic ending of "Fashion King" where Young Gul was shot to death.