The full complete OST (original soundtrack) for Flower Boy Ramyun Shop (aka Cool Guys, Hot Ramen) has been released on November 28th, 2011. The drama is one of the most popular drama series shown over the cable channel in Korea. The OST includes the song "Someone Like You" sang by idol actor in leading role on the drama, Jung Il Woo.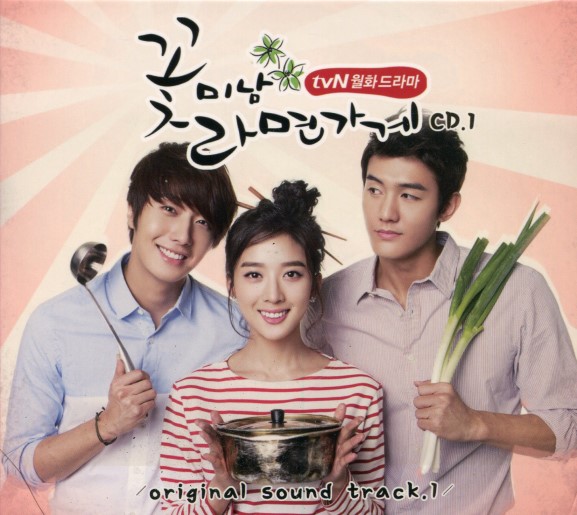 Flower Boy Ramen Shop OST Track List
Someone Like You (너란 사람) – Jung Il Woo (정일우)
Happy – DNPD Yuria (유리아)
Falling in Love (사랑에 빠졌나봐) – DNPD Yuria (유리아)
SUN – DNPD Francis (프랜시스)
Loving Loving (러빙러빙) – Yoon Se Ha (윤새하)
Ska? Ska? Polka!
Return of Hwan Ung (환웅의 귀환)
Hubbubing Heart (가슴이 보골보골)
Invincible Yang Eun Bi (천하무적 양은비)
Father and Eun Bi (아빠와 은비)
The OST is now available on all major music stores and online stores, including YesAsia (aff).
The CD 2 of Flower Boy Ramyun Shop OST has released too.