What is the effect of combination between MBC daily short drama High Kick 3 and KBS2's Wednesday and Thursday drama series Brain? Some creative netizens have invented "Counterattack of the Brain" which combined the two.
On January 7th, 2012, a funny post was published on a community board. The author inserted the characters from Brain to High Kick 3, coupled with lively background music and subtitle of High Kick 3, to make the video of Counterattack of the Brain. The Brain which is serious instantly becomes very comical after adding these elements, provoking laughter.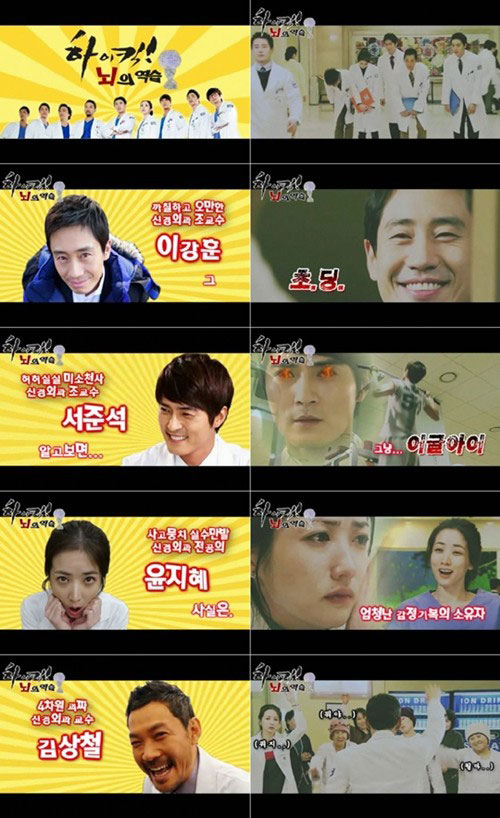 In the video which fitted with scenes from Brain, the arrogant neurology professor Lee Kang Hoon (played by Shin Ha Kyun) transformed as small student, angel of smile neurology professor Seo Joon Suk (played by Jo Dong Hyuk) been added with eyes of eagle, while Yoon Ji Hye (played by Choi Jung Won) who always makes mistake becomes nervousness with frequent change of emotion.
After watching the video, netizens said, "Hope Brain can change all characters to become like this, very looking forward to it," "They are very suitable to make joke," "When is this 'Revenge of Brain' premiere?"