The "Bridal Mask (Gaksital)" which is the first drama actor Joo Won in leading role by himself alone become the champion of viewership ratings among same time-slot programs, proving himself as "ratings powerhouse."
"Bridal Mask" scored the national average rating of 12.7% on the premiere on May 30th, 2012. Broadcasting at the same time, MBC's "I Do I Do" advertised as "Kim Sun Ah-style romantic comedy drama" ranked second with 10.5% rating, while SBS's "Ghost" which is starring So Ji Sub on his first return to small screen after 2 years hiatus only managed to get 7.6% rating, ranked at bottom position. "Youngest brother" Joo Won who debuted in TV series for less than 2 years defeated the strong seniors Kim Sun Ah and So Ji Sub, catching attention.
So, Joo Won once again proves the fact that himself is "lucky actor in good viewership ratings." The first drama which he debuted "Bread, Love and Dreams" became the "people's drama" after getting ratings exceeding 40%, while the ratings of weekend drama "Ojakgo Brothers" starring by him also used to exceed 36%.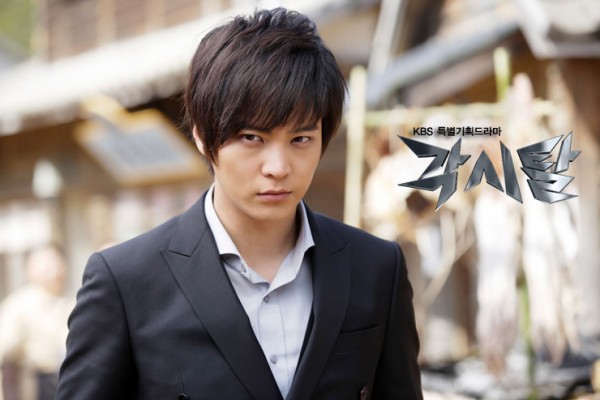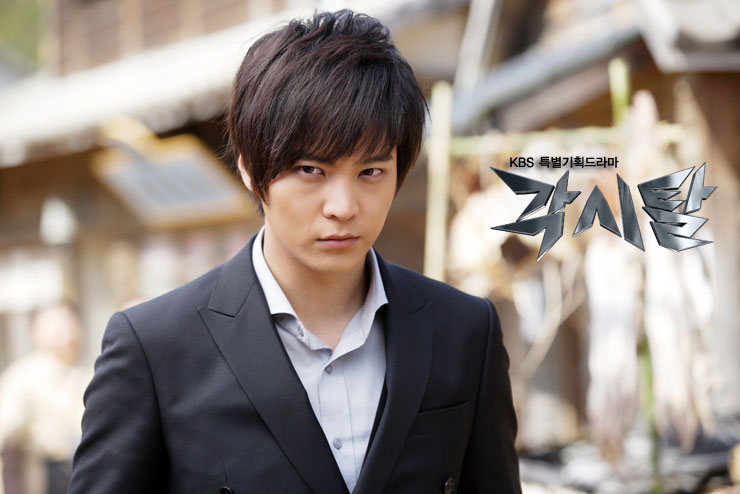 In addition, his acting has also been critically acclaimed. In the first episode of "Bridal Mask", Lee Kang To played by him desires for success due to unfortunate past, and become the running dog of Japanese imperialism, very much involved in acting. In the drama, he changes from the usual image, the eye reveals a wild and brutal radiance, meticulously portrays the selfish personality of the character in the drama. The audience praised him as "broaden the path on acting substantially." He even successfully completed the difficult hanging wire martial arts action scenes, he seems to be "omnipotent."
Prior to this, "Bridal Mask" has been intensely discussed due to the investment of more than 10 billion won in production cost. The drama is based on the background of Japanese imperialism occupation period, telling the story of civilian hero 'bridal mask.' The setting of the plot had made many Hallyu stars rejected the casting. When the matter came to light, it once became a hot topic. Therefore, some people had also been worried that there as there is no star to join this drama, it 'possibly cannot complete against rivals."
An official related to "Bridal Mask" said, "The era of getting high ratings by virtual of casting of superstar has past, we plan to complete for success through plot and content. At the same time, viewers can see Joo Won changed to a more mature image through 'Bridal Mask'."
via Ilgan Sports