Girls' Generation member Yoona is showing her strength in speaking Japanese fluently in KBS 2TV drama Love Rain, earning a lot of praise from the audience.
In the episode 5 of Love Rain broadcast on the evening of April 9th, 2012, Seo Joon (Jang Geun Suk) and Ha Na (Yoona) encounter for the first time. Seo Joon came to Japan for work, and encounters Ha Na there by chance, and the two persons also spend a night together due to accident. Ha Na lost her mobile phone while quarreling with Seo Joon. In order to recover her cellphone, she came to the hotel where Seo Joon is staying. On the street, Ha Na is scraped by the car of Seo Joon. The furious Ha Na expresses her dissatisfaction in Japanese. He thought she is a Japanese, and uses Korean to express that he will responsible. Ha Na saw that Seo Joon has such a casual attitude, immediately rebuts in Korean, "Get it, I will call you if there is anything."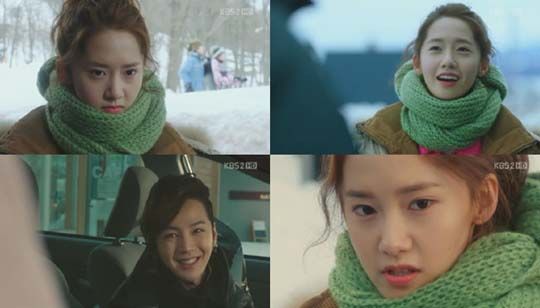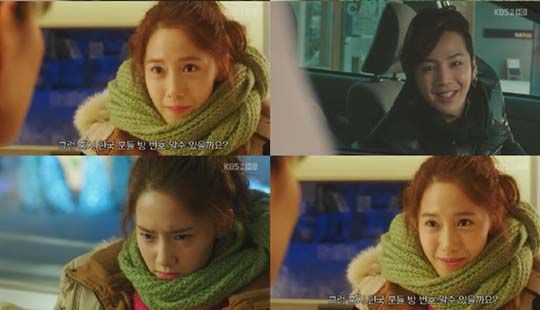 Many viewers commented after watching the episode, "I ​​did not expect Yoona to speak such a good Japanese," "Deservedly the Hallyu team, Japanese strength is good," "Yoona speaks Japanese fluently," and so on.
via TVDaily