Actress Ko Eun Ah and younger brother Mir who is the member of MBLAQ expressed the feeling of becoming a rapper.
On the production process conference of Channel A miniseries K-Pop – The Ultimate Audition held at Seoul's 63 City Building at 11 o'clock morning of March 13th, 2012, Ko Eun Ah smiled and said, "After Mir listened to my rap, he almost kicks the bucket."
She went on to say: "My brother is a rapper in MBLAQ, I also play a rapper in the series. I call my brother, let him first listened to the rap in the drama. My younger brother gave a lot of guidance, but almost pass on."
In the drama, Go Eun Ah is playing the role of Ji Seung Yeon, who has to conceal his woman identity due to unexpected circumstance, and joins as the member of male idol group.
Ji Seung Yeon is the youngest daughter of a musical family. She has won many contest, progressing on the road to become a musician, but her real dream is becoming a hip-hop singer.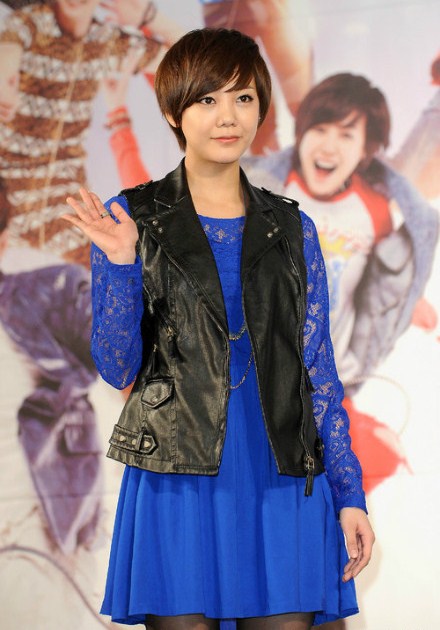 Go Eun Ah said, "Want to take this opportunity to combine with brother, but until now his reaction is still fainting."
The first survival musical drama in Korea, K-POP – The Ultimate Audition depicts the story of children with dreams.
via Nate