Actor Gong Yoo, Lee Min Jung, as well as Suzy, member of the female idol group miss A, are confirmed to star in KBS new drama "Big," which will succeed Love Rain to premiere on June 4th, 2012.
The new drama "Big" is the new project by Hong sisters, Hong Jeong Eun and Hong Mi Ran, who have written many popular dramas such as SBS's "He's Beautiful!", SBS's "My Girlfriend is a Nine Tailed Fox", and MBC's "The Greatest Love" and more, raising even more expectations.
Gong Yoo is playing the role of over 30 years old "Seo Yoon Jae" who has the 18-year-old youthful soul. Gong Yoo who is well received for his perfect performance of funny romantic role in "The 1st Shop of Coffee Prince", has proven his acting skill once again through movie "Silenced" that makes a clean sweep pf TV series and movie circle. This appearance in "Big" is the return of Gong Yoo to small screen after a gap of 5 years.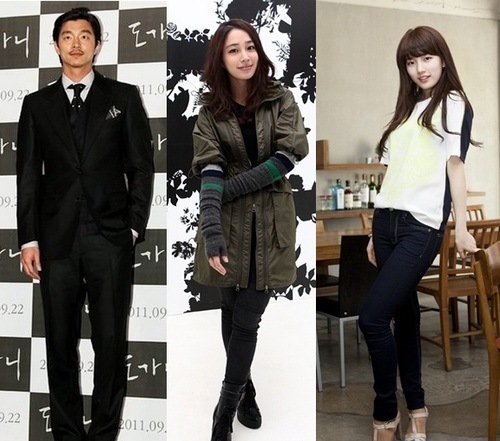 Lee Min Jung who will partner with Gong Yoo is playing the role of perfect fiancee in the drama, turning into 18-year-old girl "Kil Da Ran" one morning. Lee Min Jung is active in both drama and movie festival through film "Cyrano Agency", "Wonderful Radio" and TV series "Midas" and so on.
KBS released a news on April 13th, 2012 that the cast members of "Big" are expected to have a script practice at 3pm on the afternoon of Saturday, April 14th, 2012.
via bntnews