The stills of two kiss scenes between Gong Yoo and Lee Min Jung in KBS 2TV drama "Big" with different temperament and interest were released.
In the first photo, Lee Min Jung and Gong Yoo stage a sweet kiss. Lee Min Jung slightly closed her eyes, while Gong Yoo gently approached her to kiss her sweetly. Lee Min Jung was combing a lively short hair, the two pink hairpins beside the ears highlighted her refreshing charm. Gong Yoo who was wearing a pink knitted clothing was very matching. The kiss of two persons palpitated audience's hearts with excitement
In the second photo, Seo Yoon Jae (Gong Yoo) who is possessed by the spirit of high school student Kang Kyung Joon and Kil Da Ran (Lee Min Jung) are staging a mischievous kiss. The kiss of Kang Kyung Joon and Kil Da Ran looks very inexperienced. The sudden desire of Gong Yoo to kiss Lee Min Jung who is exuding elegant charm arousing the curiosity.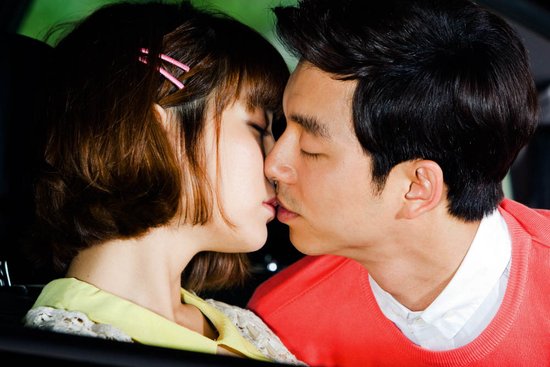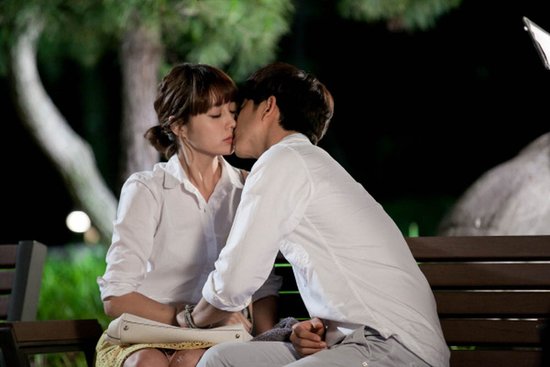 The kisses of Kil Da Ran with Seo Yoon Jae and Kang Kyung Joon that were made public is raising the curiosity towards episode 3 and 4. In the plot of previous 2 episodes, Seo Yoon Jae is suspected to have a foot in two camp, and the episode 3 is to unlock the misunderstanding of Seo Yoon Jae and Kil Da Ran on their first meet. And the inside story of Kang Kyung Joon and Kil Da Ran who is lovestruck with Seo Yoon Jae is also revealed