Channel A drama series "Goodbye Dear Wife" which is getting focus of attention due to Ryu Shi Won who starred in a new drama again after a lapse of three years achieved the viewership rating of 0.84% on its debut episode 1 aired on May 7th, 2012. But on the episode 2 aired on May 8th, 2012, the rating dropped to 0.375%, decreased by 0.465% from episode 1.
"Goodbye Dear Wife" is a romantic comedy starring Ryu Shi Won, Hong Soo Hyun, Park Ji Yoon and Danny Ahn. The drama tells the story happened after a couple married for 5 years meets their first love respectively.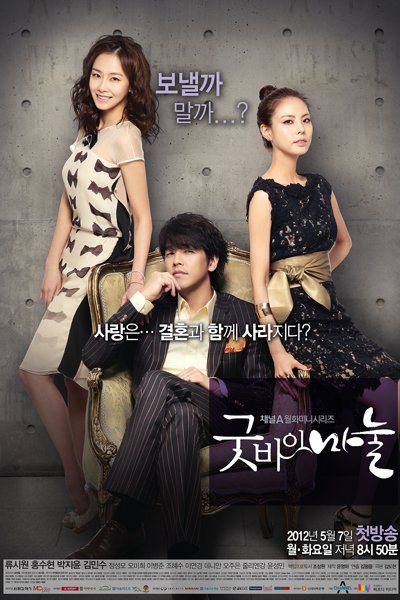 In the drama, Ryu Shi Won is playing the role of fitness center CEO Cha Seung Hyuk who was a fighter, Hong Soo Hyun plays the role as wife of Cha Seung Hyuk, Kang Sun Ah, Park Ji yoon plays the first love of male lead character Cha Seung Hyuk, Oh Hyang Gi Si, while Danny Ahn plays the role of manager of Cha Seung Hyuk, Gye Dong Hee.