The intriguing destiny between MC of the nation Yoo Jae Seok and actress Han Ga In has came to light.
Han Ga In's husband Yun Jung Hoon revealed on the KBS 2TV's Happy Together season 3 aired on October 20th, 2011 that Yoo Jae Seok was the master of ceremony for his wedding with Han Ga In. Yoo Jae Seok was also the host for the Yeo Jae Suk and Han Ga In variety show which Yun Jung Hoon appeared to promote Vampire Prosecutor.
When Yoo Jae Suk was asked what's his relationship with Han Ga In that enabled him to be the master of ceremonies during her wedding, Yoo Jae Seok said, "When Han Ga In was just debuted in the showbiz industry, we used to act in a comedy show together."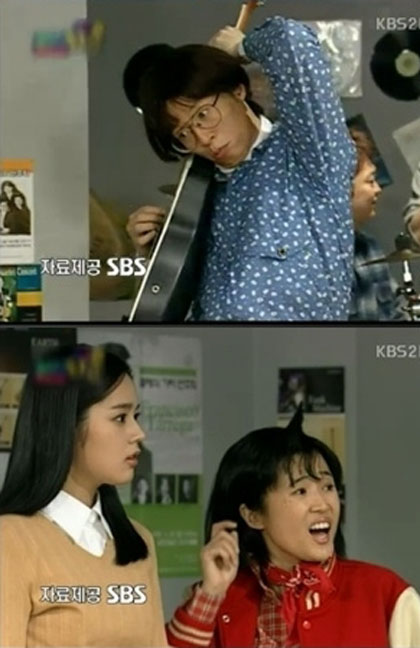 Yun Jung Hoon then said, "My wife praised Yoo Jae Seok at that time, saying that Yoo Jae Suk was interesting, but then also said she didn't understand why he was so interesting on the live filming set, but it's not the case once it was made into a program." Yoo Jae Suk was at a loss with the sentence.
via joins.com