Been the returning drama of Korean actress Lee Ji Ah, the MBC's Me Too, Flower! has become focus of heated debate. In particular, the fashion of young CEO Seo Jae Hee (played by Yoon Shi Yoon) and successful career woman Park Hwa Young (played by Han Go Eun) is eye-catching.
In the TV series, Han Go Eun is playing a young female CEO who launches brand package, and she is wearing very handsomely and fashionably. Her fashionable clothing has a sense that does not break away from pattern of sense of classical, as well as modern competent feeling, it seems to tell us that "successful woman is like this."
Competent and dazzling yet luxurious and intellect, the most obvious feature of dress up of Han Go Eun is using neat "up" hair style and decorated with metal necklace, lively but conservative business wear causes extraordinary gentle charm.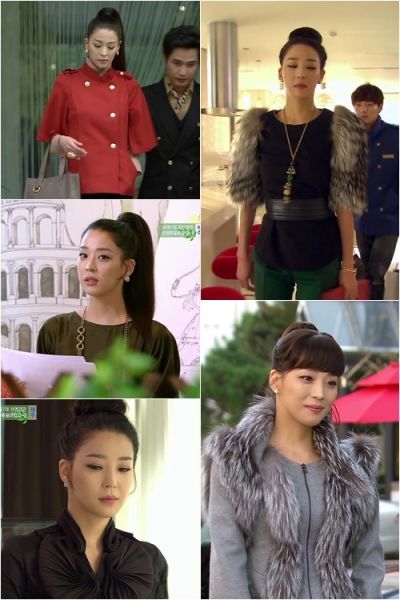 So how does the business wear been interpreted? Let's take a look at the formal wear of Han Go Eun in Me Too, Flower!
Contemporary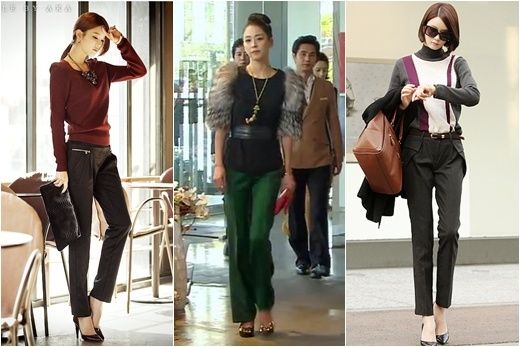 Contemporary is the taste of woman who is in pursuit of a noble life towards fashion. Its advantage is that not only it's easy to facilitate the activities, but also looks stylish and highly capable. If you want to wear to look active and lively, please pay attention to pant first.
Chino pain gives a neutral feeling, when matched together with coat, sports jacket, fur knitwear, can show dignified personality traits of career woman. The color of top and bottom should use the neutral color or primary color for contrast. If you choose a gray top, then the bottom should pick red, green and other strong color.
If the match of knitwear and jacket has some sense of monotony, a long metal necklace can be used to decorate, then use a neat "up" hairstyle and big sling-less bag to add fashion sense.
Chic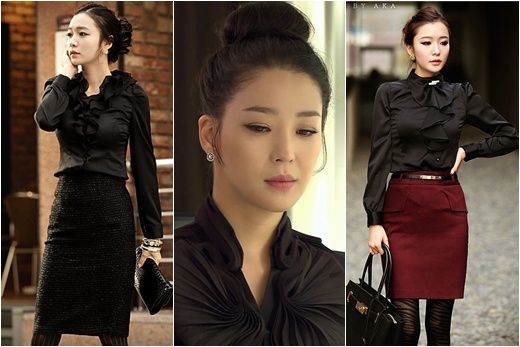 The chic dressing shows the extremity of restraint beauty. If you like simple design, can challenge the chic fashion that stresses intellectuality. Chic fashion which is made up of low saturation and low-brightness can cause the image of quiet and mature, and will expose the noble taste with moderation.
If you have selected a black shirt, then the best match is gray tone skirt. The H-shaped skirt that reveals the body figure can effectively show the prideful image. But if all is neutral colors it would be too monotonous. At this time, ruche design collar will highlight the noble sense and the beauty of women.
Elegant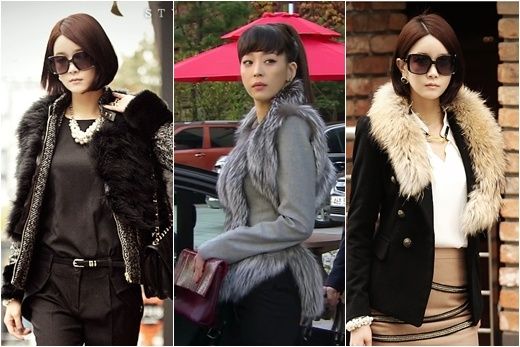 A fur product is most capable of embodying the pride and prosperity in the fashion industry, especially those that less than the length of the waist are extremely popular among women aged 20 to 40. If want to interpret high-end pride style, it's more suitable to wear whole fur decorated cloth. If the whole fur jacket is a little burdensome, try coat that is decorated partly with fur. In addition, you want a more economical dress, the neck warmer made of fur material would be a wise choice.
The jacket that is added with fur around the collar and other parts, together with short skirt of black or brown series color, can break away from the toleration and acuity of working woman, stressing the elegant style of feminine beauty. Dress with jacket and one-piece dress, folding a fur vest on top, not only has the cold-resistance effect, but can also achieve a more high-end and fashionable style.
via bntnews