Actress Han Hye Jin and boyfriend Naul are demonstrating love that ever lasting.
On the production press conference for Syndrome TV series held at Riverside Hotel at 2pm, the afternoon of February 7th, 2012, Han Hye Jin said, "Although in the drama, there are Song Chang Ui and Park Gun Hyung love me, but Naul is not envy," attracting attention.
Then, she said, "I feel that the camera I felt during shooting Syndrome and Healing Camp is very different. When filming TV series, beginning from arriving at the set, I feel the mind is high concentrated, it's very nervous throughout the shooting. On the other hand, when shooting Healing Camp, I don't even notice the camera, very natural, in many cases it's shot under a peaceful state."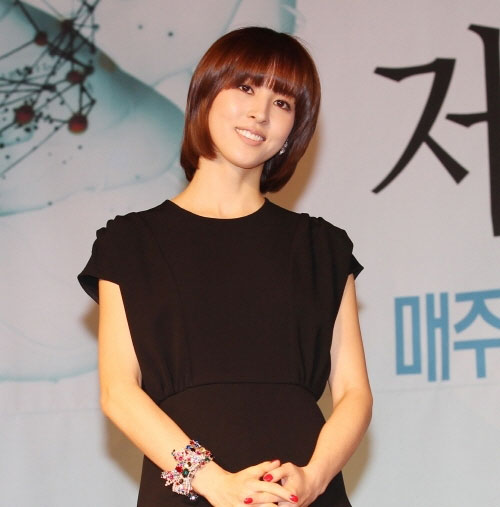 Syndrome is a drama that tells the life of a group of neurosurgeons who in charge of challenging surgery on brain which controls that senses of human beings, and their emotions. The drama is starring by Han Hye Jin, Song Chang Ui, Park Gun Hyun, Kim Sung Ryung, Kim Yoo Suk and others. Syndrome premieres on February 13th, 2012 at 8.45pm via JTBC channel.